A group of aviation-related organisations have banded together to create the Canadian Advanced Air Mobility Consortium (CAAM), an association the founders say is the first of its kind in Canada.
The multi-stakeholder group will be headquartered in the western city of Vancouver, and members come from industry, government and academia, the group says on 28 October.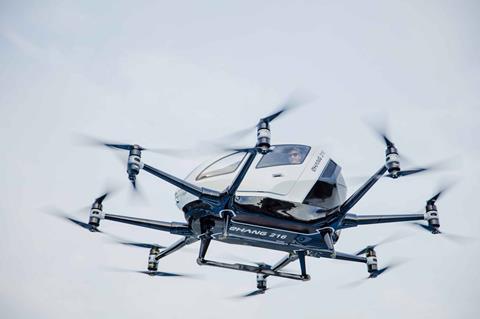 Its mission is to create a national strategy around the new aviation technologies as well as "streamline research, development and commercial operations in the advanced air mobility (AAM) sector, globally recognised as the next frontier of commercial aviation", it says on its website.
"We look forward to demonstrating the economic viability, environmental benefits and social inclusivity factors of this technology and making Canada a world leader in AAM," says JR Hammond, CAAM's chief executive. "AAM provides the path toward a safer, healthier and more-efficient mode of transportation."
The group aims to bring the country's entrepreneurs, regulators, manufacturers, operators, infrastructure developers and other industry players together to build an ecosystem and make zero-emissions urban air mobility a reality.
Prominent members include helicopter manufacturer Bell, the National Research Council of Canada and the University of British Colombia.
CAAM expects up to 4.2 million potential passengers for advanced air mobility aircraft in the next 20 years, and the technology will make movement easier, faster and seamless. Connections with remote communities and new jobs are additional benefits of the new technologies, the group adds.