Plans to resurrect the UK's dormant Manston airport to handle international cargo flights have suffered a setback after a judge quashed the development consent order given by transport secretary Grant Shapps's office last year.
The judge, in a ruling at London's High Court on 15 February, has approved a judicial review on the grounds that the office did not give adequate reasons for the decision to go against a formal examining authority recommendation not to allow the development.
But RiverOak Strategic Partners, the company spearheading the Manston revival, appears optimistic that the setback is temporary and that the office will publish a more detailed assessment.
"The effect of the order…is only to require the decision to be retaken following a further representation period," it says. "It does not reverse any earlier stages of the process."
Shapps's office issued the development consent order in July last year.
But the court ruling says it "did not give adequate and intelligible reasons" to enable understanding of why the office disagreed with an examining authority report over the need for Manston airport's development.
"The lack of adequate reasons in the [decision] rendered [the office's] decision…unlawful," it adds.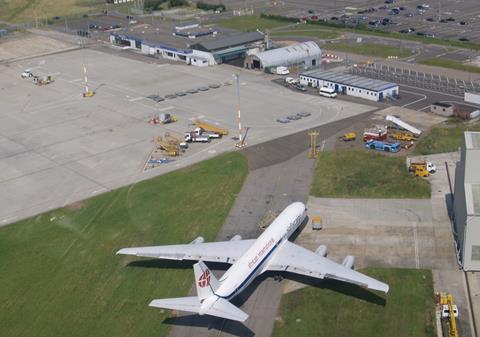 This court ruling was not unexpected, because the Department for Transport had already decided last December not to contest a judicial review of the decision sought by an individual, Jenny Dawes, with the backing of her local community in the town of Ramsgate, situated adjacent to the Manston site.
Dawes' legal team had argued, in particular, that Shapps's office had identified potential benefits of developing Manston but that these did not answer the question as to whether Manston was actually needed, given the air freight capacity available at other airports.
The examining authority, in an extensive October 2019 report, had already recommended that the office "should not grant" development consent.
It listed several reasons, including that RiverOak had "failed to demonstrate sufficient need" for Manston beyond that already met by existing airports. The examining authority also stated that there would be negative impacts regarding climate change, noise, and operational issues.
"On balance the benefits of this proposal would not outweigh its impacts," it added.
RiverOak remains confident that there is a need for Manston to support UK freight-handling, following the UK's withdrawal from the European Union, and to assist the economic recovery from the pandemic.