Spanish airports operator Aena has been granted the concession to operate 11 airports in Brazil, following a bidding process.
Sao Paulo's Congonhas airport is the primary facility, handling nearly 23 million passengers prior to the pandemic crisis.
It also represents 85% of the activity of the overall concession, says Aena. Collectively the 11 airports account for 12% of the country's traffic.
Aside from Congonhas, the concession package includes airports at Campo Grande, Uberlandia, Santarem, Maraba, Montes Claros, Carajás, Altamira, Uberaba, Corumba and Ponta Pora.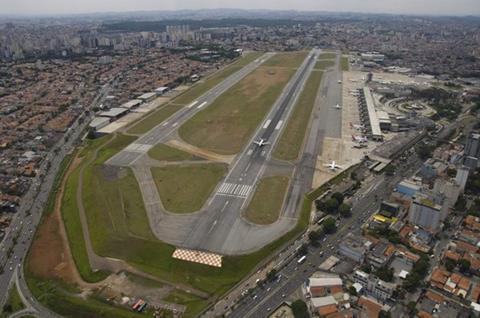 Aena says the basic concession agreement is worth R$2.45 billion ($474 million) and will run for 30 years.
But it also features additional obligations of R1.64 billion, taking the overall package to more than R$4 billion.
Aena says it foresees investment of nearly R$5 billion of which 73% will be carried out in the initial phase of the concession running to 2028.
It will establish a company to manage the concession, which will be wholly-owned by Aena Desarrollo Internacional.
Aena already manages six airport in north-east Brazil which it took over in 2020.