Boeing confirms it delivered the last commercial 737NG in January when it handed two 737-800s to China Eastern Airlines, ending a production run of the type's commercial variants that started in late 1997.
In the roughly 22 years since, Boeing delivered some 6,900 737NGs to commercial carriers, its data shows.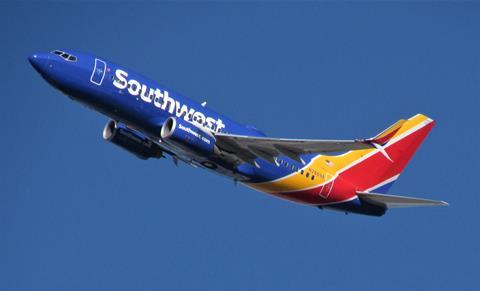 Several media outlets had previously reported that Boeing handed over the final 737NG, also a 737-800, to KLM Royal Dutch Airlines in December 2019.
But Boeing says that while the KLM aircraft was the last 737NG to come off its production line, the final delivery went to China Eastern on 5 January.
That airline received two NGs on 5 January. Those aircraft, both now in storage, have registration numbers B-20A8 and B-20A1, according to Cirium fleets data.
Boeing started delivering 737NGs in 1997 when it handed the first of the class, a 737-700, to Southwest Airlines. Southwest would become the top 737NG customer, taking delivery of 689 of the jets, according to Cirium.
Boeing would go on to deliver 69 737-600s, 1,150 737-700s, 4,989 737-800s, 52 737-900s, 505 737-900ERs and 149 737NG-based Boeing Business Jets, according to the airframer's data.
The 737NG was replaced by the 737 Max which has new, more efficient engines. However, those engines are heavier, requiring the Max to use the Maneuvering Characteristics Augmentation System (MCAS) to adjust the trim to compensate for the weight. Problems with the MCAS have been connected to two fatal crashes of the Max which led to the grounding of the type last year.
Boeing has also delivered several hundred military variants of the 737NG, one of which, the P-8 Poseidon maritime surveillance aircraft, remains in production.