Air Moldova has clashed with the country's civil aviation regulator in an extraordinary spat over the results of inspections at the airline.
The Moldovan civil aviation authority has declared that, during unannounced inspections, it found "serious deficiencies" in the airline's finances which could potentially interfere with air safety and the carrier's operational functionality.
According to the regulator, the airline has been categorised as having "major financial difficulties" and faces "potential risk of insolvency".
The authority has sought a corrective action plan from the carrier to remedy the situation and ensure smooth operations.
It has also accused Air Moldova of promoting ticket sales for summer 2023 without approval for the flight schedule and despite lack of authorisation to serve certain destinations – and has asked the carrier to suspend such sales, given the results of the inspection.
But Air Moldova has reacted fiercely to the regulator's actions, describing its request to halt ticket sales as "unfounded and illegitimate" – intended to disparage the company's image – and adding that the inspection results are "dubious".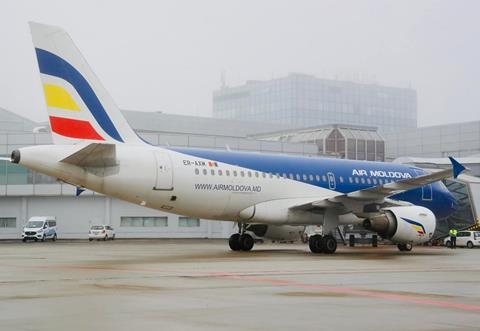 The airline says it is disputing all the findings of the inspection, rejecting it as "obviously fabricated", and accusing the regulator of deliberately trying to impact the carrier's business.
While the civil aviation authority says it is pursuing legal channels, with a view to holding accountable those allegedly responsible for the airline's situation, the carrier retorts that it believes the regulator itself has been compromised, and claims some inspectors have refused to co-operate with the authority regarding its unannounced check on the company.
It voices suspicions that conflicts of interest, and "political games", are behind the regulator's actions, and that Air Moldova is being attacked to benefit other operators in the country.
The airline's privatisation, which took place around 2018, was the subject of a formal inquiry which sharply criticised the way the carrier was run and the manner in which it was sold.
Air Moldova says it will take its own legal action, with a notification to the country's general prosecutor over the civil aviation authority's measures.