Australian carrier Regional Express (Rex) swung to pre-tax loss in the first half of its 2022 financial year, as revenue also declined.
Rex's pre-tax loss was A$53 million in the six months to 31 December 2021, compared with a pre-tax profit of A$14.2 million in the previous corresponding period, according to its financial results.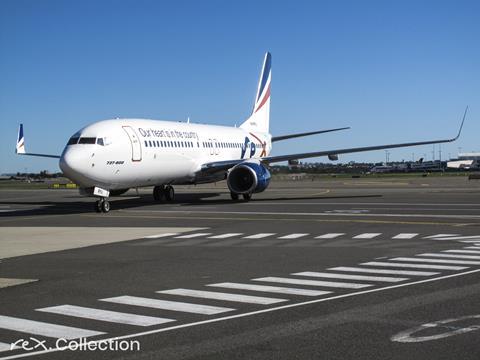 The carrier also swung to a net loss of A$36.7 million, compared with a net profit of A$9.9 million a year earlier. The carrier's net result was aided by A$16 million in tax benefits.
Total revenue fell 6.8% to A$116 million, mainly due to government grants and subsidies declining from $59 million to $28 million.
Otherwise, revenue from 'contracts from customers' grew 34.7% to A$88 million, owing to the carrier's new domestic air transport business, which operates Boeing 737-800s on trunk routes.
The first half of Rex's 2022 financial year was the first accounting period in which the 737 domestic operation is fully reflected, following the operation's launch in early 2021.
This operation helped ASKs more than double, with Rex carrying 346,000 passengers, up 82% from the first half of its 2021 financial year. Load factors, however, were challenged, falling 7.3 percentage points to 53.4%.
Charter revenue for the six months ended 31 December declined 2.5% to A$15.4 million.
Rex attributed its performance to the coronavirus pandemic, which had two resurgences in Australia in 2021.
"Air travel was devastated by the arrival of the more infectious Delta variant of Covid-19 in the first few months of FY22 and further decimated by the Omicron variant towards the end of the reporting period," says Rex.
"The domestic network was in temporary suspension for the majority of the reporting period due to 'stay at home' public health orders and some internal border closures."
The carrier held A$30.8 million in cash as of 31 December, up from $30.1 million at 30 June 2021.
"The second half will continue to be affected by Covid and prospects will be subdued in this period," adds Rex.
"However, there are signs that indicate an uptake of bookings in recent weeks that suggest we may have reached the bottom, barring another variant."