The leaders of Air Baltic and Finnair have joined other industry chief executives in talking up ChatGPT's potential to positively impact their businesses across a range of functions.
Speaking at the Airlines for Europe (A4E) Aviation Summit in Brussels on 29 March, Finnair chief executive Topi Manner said his airline is assessing the potential of ChatGPT – an artificial-intelligence chatbot developed by OpenAI and launched last year – "on a number of fronts".
And while all speakers were keen to point out that the technology is not appropriate for safety-critical areas in its current guise, it still goes "far, far beyond normal digitisation", Manner says.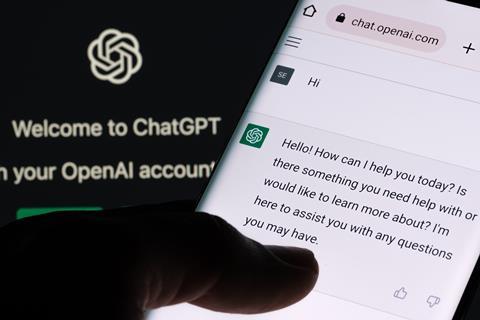 "Now we are in the automation world in many ways, and the bottom line is that artificial intelligence… can actually be used to create concrete, immediate-term business benefits," he states.
Manner cites several areas in which the technology has the potential to make a difference today, from customer-facing functions through to boardroom decision-making.
In the latter function, ChatGPT could play a role in data-driven decision-making at a strategic level for an airline. "This is something our airline is piloting on," he says.
In customer-service functions, a shift towards employing people in "low-cost countries" might be reversed, Manner suggests.
"We would need much fewer people but we would need smarter and well-educated people who actually can work with ChatGPT to create that automated chat service for our customers," he states.
The coding of digital services is another area that could benefit, with significant potential for employees engaged in such activities to be more productive, he says.
Such ideas add up to "significant consequences" that could be happening "on a relativity short run", according to Manner.
Meanwhile, Air Baltic chief executive Martin Gauss tells FlightGlobal that "every airline will tell you they are working on AI, ChatGPT", and his is no exception.
While the Riga-based operator has no concrete announcements on adoption of the technology, "what you can do is changing weekly and we're using it already to a certain extent on a daily basis", according to Gauss.
On a personal level, "I use it every day in my work and for very different reasons, because it delivers incredible results on my daily work", the Air Baltic chief explains.
For the wider business, Gauss similarly cites customer service as an interesting area when it comes to AI, as are "big ticket" items like revenue management, "but this is not done overnight".
Nevertheless, Air Baltic is already using the technology for press releases, marketing newsletters and "full-blown media planning" that would previously have needed an events agency.
"It will probably be 100 times what you could do before if you compare the time needed," he says. "Even a simple email, if you know how to use it right, you can help yourself."
Despite the promise of massive productivity gains from the technology, however, Gauss is reluctant to suggest it can revolutionise the airline industry, pointing out that the physical barriers that punctuate a commercial air travel journey are likely to be in place for the foreseeable future.