An EU court has rejected cases put forward by LOT Polish Airlines contesting decisions to enable EasyJet and Lufthansa to acquire assets from collapsed carrier Air Berlin.
Air Berlin ceased operations in October 2017. EasyJet acquired assets related to operations in the German capital, enabling the launch of a base at Tegel airport, while Lufthansa took on aircraft and crew from Air Berlin's LGW subsidiary.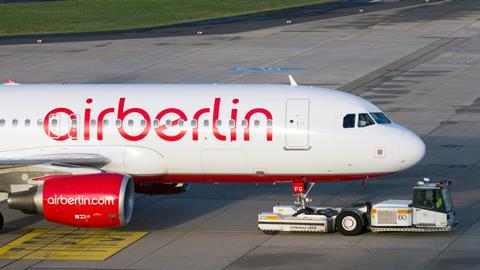 Both deals were cleared by the European Commission in December 2017.
LOT, however, considered the Commission's analysis was incorrect in methodology and results, and sought the annulment of both decisions in the European General Court.
But the Court today dismissed the LOT complaint, judging that the Commission could confine itself to a joint examination of the origin and destination markets from the relevant airports, rather than examining individually each market in which Air Berlin, Lufthansa and EasyJet were present.
LOT now has until the end of the year to appeal the ruling.