Low-cost carrier EasyJet has confirmed it will activate a contingency plan if non-EU nationals' ownership of the carrier remains above 49.5% when the UK's Brexit transition period expires at the end of the month.
The move is designed to ensure EasyJet continues to meet European regulations requiring airlines with EU operating licences to be majority owned and controlled by EU nationals.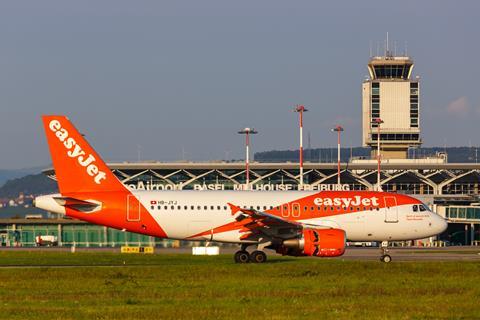 EasyJet's current level of ownership by EU (excluding UK) persons is 47%. If unchanged at the end of the Brexit transition period this would mean non-EU nationals ownership would be above the 49.5% permitted maximum set by EasyJet.
EasyJet's board has passed resolutions today to ensure it can activate its contingency plan if required.
The airline says that if, as of 31 December 2020, ownership is above the permitted maximum and there is no temporary derogation from the EU ownership and control requirements, it anticipates activating its contingency plan by suspending voting rights of certain shares held by non-EU nationals. This would be applied on a "last in, first out" basis.
EasyJet adds that it expects to keep the ownership position under review after the Brexit transition period and if levels continue to exceed the 49.5% threshold, it retains the right to compel the sale of some shares to EU nationals.
The airline also today narrowly secured the re-election of several directors during its AGM, in the face of opposition from its founding shareholder Stelios Haji-Iaonnou.
The latter had in the summer sought the removal from EasyJet's board of chairman John Barton, chief executive Johan Lundgren, chief financial officer Andrew Findlay and independent non-executive director Andreas Bierwirth.
EasyJet notes that because the director re-election resolutions passed with less than 58% in favour, it will "continue to engage with shareholders to discuss their concerns". But it adds it understands that this was predominantly a result of the company's largest shareholder (and its related parties) voting against these resolutions.