The airline earnings season got under way today as Delta Air Lines announced its financials for the three months to the end of June.
The second-quarter results from carriers around the world are mostly expected to be strong – and record-breaking in some cases – as high demand meets constrained capacity, more than offsetting the various headwinds that could have derailed the recovery.
Delta certainly didn't disappoint.
"We delivered record revenue in the June quarter, with total revenues 19% higher than the June quarter of 2022," said Delta president Glen Hauenstein on 13 July. "Robust demand is continuing into the September quarter where we expect total revenue to be similar to the June quarter."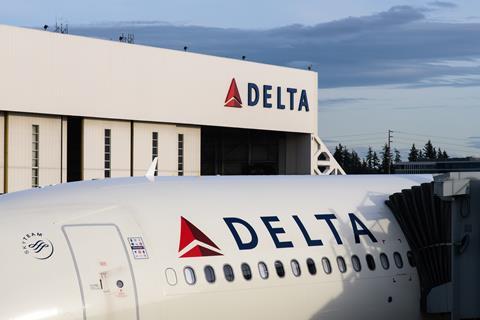 In another indication of the financially positive environment being experienced by the industry, European carrier Air Baltic today announced that its first-half revenue was record-breaking, although it is yet to release its full results.
While it is important, however, to highlight the strength of the industry's recovery from the once-unimaginable lows of the Covid-19 pandemic, analysts will be keeping a keen eye on comments regarding what comes after the northern hemisphere summer, which is already priced-in as a bumper one for most carriers.
With some exceptions, if an airline is not making money now, it probably never will, analysts say.
As IATA pointed out at its recent AGM, the industry is unlikely to evade economic fundamentals forever. And the wafer-thin margins of many operators, even in the current boom months, mean the financial tipping points are always closer than some carriers would like.
The key question is whether the descent from this summer's highs will be a steep, deep one or a softer correction to something still desirable.
If the upcoming outlook statements back up early optimism regarding winter bookings, the latter scenario is looking more likely.