Israeli operator Israir Group has received a "positive indication" from shareholders in Smartwings regarding its proposal to take over the Czech airline.
Israir Group has been pursuing an acquisition of Smartwings for several months and is trying to seal a binding agreement for the carrier.
Its proposal has centred on an €8 million purchase of Smartwings share capital, with further funding to repay loans from the carrier's owners, giving an overall transaction value of €44 million.
Smartwings operates a fleet of Boeing 737s – comprising several variants including the Max 8 – and has bases in a number of European cities including Prague, Warsaw and Budapest.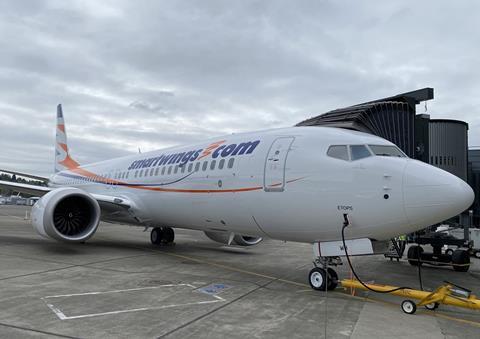 Israir Group, which uses Airbus A320s, says an acquisition will enable it to expand its destination network and take advantage of synergies.
But it stresses that it still cannot quantify its chances of completing the proposed takeover, and adds that a deal remains conditional on multiple elements including shareholder agreement, regulatory approval, and the ability to raise capital required for the transaction.