China's three largest carriers swung deeply into the red in 2020, despite a domestic air travel recovery, as the "unprecedented impact" of the coronavirus outbreak punished their profitability.
The 'Big Three' — comprising Air China, China Eastern Airlines and China Southern Airlines — all racked up significant losses at the operating level, as revenue decline outpaced a drop in costs.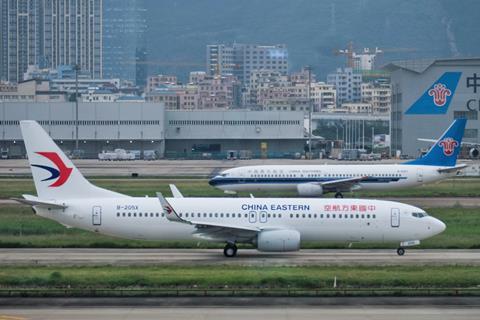 Like other carriers in the region, cargo was the sole bright spot in an otherwise weak year: cargo revenue for the 'Big Three' all rose in 2020, helped by an increase in freight demand during the pandemic.
Still, it was not enough to bolster overall revenue, as shuttered borders and weak travel demand led to a collapse in passenger travel revenue.
Air China reported an operating loss of CNY11.2 billion ($1.7 billion) for the year, reversing the CNY14.6 billion operating profit it made in 2019.
The Beijing-based carrier saw its full-year revenue halve to CNY69.5 billion, while expenses fell 32% year on year to CNY85 billion, on the back of reduced flying activity, coupled with lower fuel costs.
Air China reported a net loss CNY14.4 billion for the year. This compares to the CNY66.4 billion net profit it reported in 2019.
Cash and cash equivalents at the end of the year stood at CNY5.8 billion, lower than the CNY8.9 billion it began the year with.
Meanwhile, China Eastern reported a full-year operating loss of CNY13.8 billion. This compares to the CNY10 billion profit it made in 2019.
Revenue plummeted 51% year on year to CNY58.7 billion, led by a 55% drop in passenger revenue, but offset by a 28% increase in cargo revenue. Expenses fell 34% to CNY78.3 billion.
The SkyTeam carrier reported a net loss of CNY11.8 billion, reversing the CNY3.2 billion net profit reported in 2019.
China Eastern ended the year with more cash and cash equivalents, at CNY7.7 billion, compared to the CNY1.35 billion it began the year with.
As for China Southern, it disclosed a CNY11.9 billion operating loss, reversing the CNY10.8 billion profit it reported the previous year.
Revenue fell 40% to CNY92.6 billion, while expenses declined 26.6% to CNY109 billion.
It saw the biggest jump in impairment losses on property, plant and equipment, and right-of-use assets: from CNY18 million in 2019 to about CNY4 billion a year later.
The hefty impairment costs came mainly from fleet disposal, says China Southern, as it retired "obsolete aircraft and some aircraft with high operating costs" earlier than scheduled. It did not provide specifics about the retirements.
The Guangzhou-based carrier reported a full-year net loss of CNY10.8 billion. This compares to the CNY2.6 billion net profit it disclosed for 2019.
For their outlook for 2021, the 'Big Three' reiterated that the global recovery from the pandemic's impact "still remains uncertain". However, they will continue to work on growing their respective domestic networks to tap into local travel demand.
Pointing out the "huge market potential", Air China believes that domestic air travel demand "will continue to rise and market potential will remain immense".
"As the pandemic is under control, business travel and holiday tours continue to be drivers of the development of the aviation industry, and air travel will become increasingly customised and popular," the carrier adds.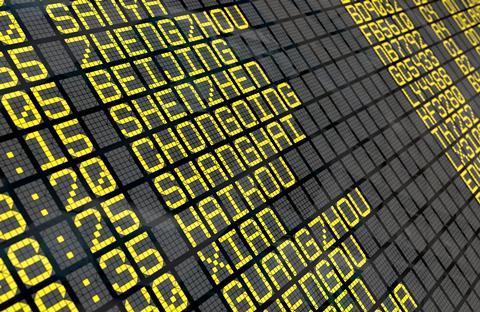 However, it notes that the domestic Chinese market will face "intense competition" in the near term, as airlines begin to shift their focus back to their home turfs.
China Southern, meanwhile, says it will make "steady progress" in a "new development pattern" aligned with the Chinese government's strategy, "where domestic and foreign markets can boost each other, with domestic market as the mainstay".
Chinese carriers saw domestic air traffic recover to pre-pandemic levels in the second half of 2020, helped by a containment of coronavirus cases in the country. However, a subsequent spike in locally-transmitted cases disrupted the year-end recovery momentum.