Qantas' loyalty programme chief Olivia Wirth has announced her departure, the latest in the string of high-ranking executive resignations to hit the embattled carrier.
The airline says Wirth, who has helmed Qantas Loyalty portfolio from 2018, will leave in February 2024 "to pursue other opportunities". Qantas says it will kickstart the process of appointing Wirth's successor.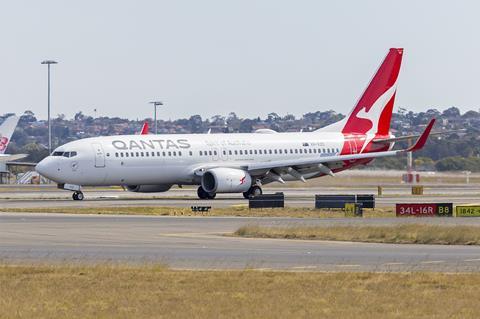 She joined the airline in 2009, holding several senior leadership roles, including as chief customer officer, as well as the head of the airline's brand, marketing and corporate affairs division.
Wirth had been reportedly in the running for the airline's top job, taking over from ex-CEO Alan Joyce, who in September also left the airline.
Paying tribute to Wirth's contributions, Qantas group chief Vanessa Hudson says: "As CEO of Loyalty, she drove huge expansion of what the programme offers and that shows in the growth in members and their engagement levels. There are many improvements for customers in the pipeline that Olivia will continue working on with her team over the next few months, as part of setting this part of the business up for continued success."
Wirth's departure comes amid a senior management shake-up within Qantas. Long-serving CEO Joyce stepped down abruptly in early September – months ahead of his planned retirement – amid mounting public anger over a string of controversies.
A month later, airline chair Richard Goyder also announced he was stepping down – along with several members of the airline board – as part of efforts to repair its tattered reputation.
The airline is facing legal action from Australian competition regulators for allegedly selling seats on thousands of flights between May and July 2022 that never took off. The Australian High Court also found that Qantas's sacking of thousands of ground handlers during the pandemic was illegal.
Separately, the airline will appoint Catherine Walsh, a senior executive at audit giant PwC, as its chief people officer. The newly-created role, which was first announced in June, combines the human resources and industrial relations roles.
Walsh, who begins her new role in January, has over 25 years of human resources and industrial relations across various Australian companies, including Australia Post and facilities services firm Spotless. She is currently head of people and culture at PwC Australia.
Says Qantas: "In this new role, Walsh will help drive a stronger relationship between Qantas and its 25,000 employees, as well as with the unions that represent them. This function will also help lead the recruitment of thousands of new roles across the group in coming years as it takes delivery of new aircraft and returns to growth."