Qantas has refuted claims by Australia's competition watchdog that it misled its customers by selling seats on flights that never took off, charging that the regulator's lawsuit "ignores the realities" of the airline sector.
The rebuttal comes as the airline files its defence in a lawsuit mounted by the Australian Competition and Consumer Commission (ACCC), where it rejected the allegations against it, while acknowledging it fell short of service levels expected by its customers.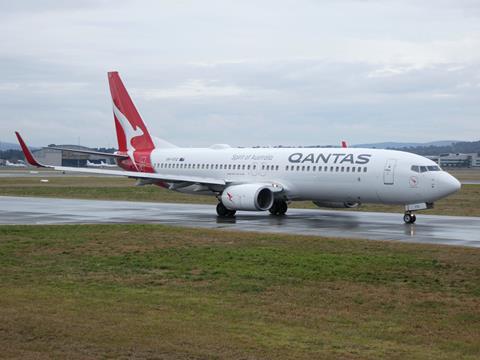 The ACCC on 31 August took the airline to court, alleging that Qantas had sold seats on thousands of flights between May and July 2022 that never took off. It added that the "false, misleading or deceptive conduct" affected thousands of travellers, and is suing for A$250 million ($159 million) in damages.
Qantas in its defence says it did not sell 'ghost flights', given that passengers with flights that were cancelled or delayed were given another flight or a refund.
It points out that the ACCC's case "ignores a fundamental reality and a key condition" when an airline sells a ticket.
"While all airlines work hard to operate flights at their scheduled times, no airline can guarantee that. That's because the nature of travel – when weather and operational issues mean delays and cancellations are inevitable and unavoidable – makes such a guarantee impossible," the airline states.
Qantas also pointed out that the period examined by the regulator was "extremely difficult for our customers", as it restarted operations after two years' of reduced flying due to Covid-19 travel restrictions.
"Restarting flying after the COVID shutdowns proved a challenge for the whole industry, with staff shortages and supply chain issues coinciding with huge pent-up demand. Qantas cancelled thousands of flights as a result and there were many unacceptable delays," says Qantas, adding that its "promise is to get customers on their way to their destination" as close to their original booking as possible.
The airline also rejected claims that it had failed to communicate the delays to its customers "for commercial gain".
"Nor did we cancel flights to protect slots, particularly given slot waivers were in place at most airports during that time," the airline adds.
The strongly-worded statement sets the stage for what could be a long-drawn battle between regulator and airline in the coming months.
The emergence of 'ghost flights' allegations has hit Qantas hard, culminating in the early retirement of long-serving chief executive Alan Joyce, as well as a major board reshuffle.