Russian metals specialist Norilsk Nickel has divested the entirety of its in-house carrier NordStar to the airline's management.
Norilsk Nickel says the transaction closed on 25 March and is driven by the decision – given the current economic situation in Russia – to focus on its core business, production of non-ferrous and precious metals.
The carrier operates from Moscow Domodedovo and Krasnoyarsk and, last year, was confirmed as the base airline of Norilsk airport.
NordStar chief executive Leonid Mokhov will continue in his role as the head of the carrier.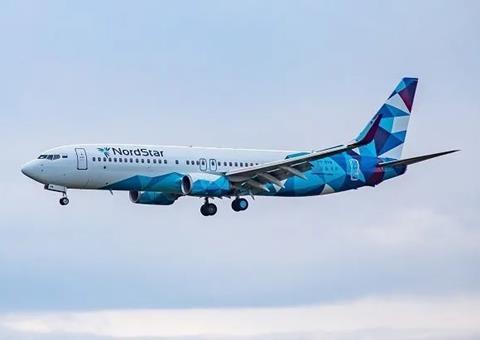 "Our plans include the development of the route network, and an independent status allows us to do this more efficiently, without being tied to the parent company and the region," says Mokhov.
"We still remain the base air carrier of Norilsk airport and will fulfill all our obligations by providing reliable, affordable and uninterrupted air links between Norilsk and major Russian cities."
Norilsk Nickel senior vice-president Sergei Dubovitsky says the divestment is conditioned upon maintaining air services with Norilsk.
The airline lists its fleet as comprising 10 aircraft, including nine Boeing 737-800s and a 737-300. It had indicated recently that it planned to operate cargo services with 737-800 freighters.
NordStar has a route network including over 15 destinations – among them St Petersburg, Novosibirsk, Krasnodar, Ekaterinburg, Kazan and the Azerbaijani capital Baku.
It transported over 1.1 million passengers last year, restoring its activity to pre-pandemic levels by the end of 2021.