UK start-up long-haul carrier Hans Airways has selected French firm Moment to provide portable in-flight entertainment for passengers.
The airline has taken delivery of an Airbus A330-200 and says it has signed a letter of intent to equip the twinjet with the Flymingo Box entertainment system.
Flymingo Box is a compact wireless server, which can be aircraft- or battery-powered.
It will be fitted on the A330 ahead of Hans Airways' commencing revenue services, intended later this year.
Passengers will be able to connect to a "variety of premium content", says Moment, including films, television programmes, and games streamed through passengers' own electronic devices.
"As an autonomous solution, Flymingo Box adapts to non-connected environments and does not require any additional connectivity, operating with its own wi-fi network," it adds.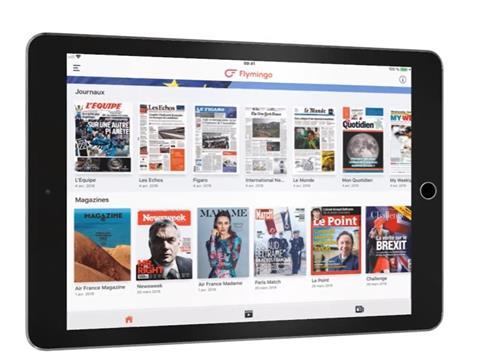 Hans Airways aims to operate services from Birmingham to destinations in India, before expanding to North American routes. Its initial A330 will have a 299-seat two-class layout including 24 premium-economy seats.
"Flymingo Box technology will enable passengers to access intuitively and immediately a range of digital services during their journey," says chief commercial officer Martin Dunn, adding that Hans will also promote its loyalty scheme through the portal.