Wizz Air chief executive Jozsef Varadi says the low-cost airline may use incoming Airbus A321XLRs for direct flights from London to the Gulf, where it already has a joint venture operation in Abu Dhabi.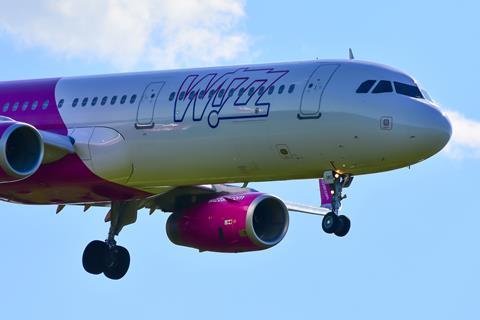 He has also pledged to return to the Ukraine market as soon as it is safe, and ruled out acquiring rival airlines, stating that it makes more sense for Wizz Air to focus on organic growth.
Addressing an Aviation Club luncheon in London on 18 April, Varadi said the Budapest-based airline is keen to expand its presence in the Gulf and surrounding region.
"The Middle East is transforming and we want to be part of it," he says. "There are lots of growth opportunities in the region as well as in central Asia. We want to continue our footprint going east."
The all-Airbus operator has 47 A321XLRs on order, for delivery from late next year. Varadi rules out entering the transatlantic market as other budget carriers have done, and says flights to African countries such as Kenya and Nigeria are "interesting but some way off".
Instead, he says, the airline's "focus is on our existing footprint, which takes in an area from the UK to the Middle East", with a non-stop connection between London and Abu Dhabi or Dubai – a seven-hour flight – the most likely first step.
Wizz Air was one of the overseas carriers most exposed to the Russian and Ukrainian markets when the conflict intensified in February last year, with 11% of its capacity there at the time.
The airline instituted a "military-style airlift" to evacuate 280 Ukrainian employees who wanted to leave the country, together with their families, and find them other roles in the company, he says.
"Wizz will be one of the first airlines to go back to Ukraine when the war is over," he states.
Varadi says Wizz Air is unlikely to take part in any major airline consolidation in Europe, suggesting that low-cost carriers like his are "good at growing organically and stimulating markets, so don't need [merger and acquisitions]".
"We are more interested in organic growth. We are interested in assets that become available like slots, but we are not interested in buying bad airlines," he says.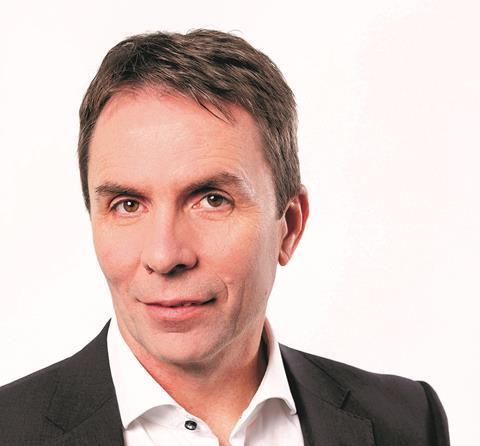 "We carried 51 million passengers last year and will add 15 million more this year. Why the hell would we be interested in TAP Air Portugal if we can grow the size of that business in one year?"
Varadi reiterated a warning he gave during an earnings call in January that the operating environment in Europe this summer will remain "difficult". This comes after critics last year singled out the carrier for cancelling substantial numbers of flights at short notice.
Accepting the airline made mistakes, he says Wizz Air "learned lessons" and will bolster its numbers of standby aircraft and crew this summer.
However, he says, air traffic control represents the "biggest challenge" to airline operations this summer for three reasons.
Firstly, there remains a shortage of controllers and, with a three-year training cycle, this will not be solved by summer. Secondly, the Ukraine conflict has closed 20% of European airspace and caused "bottlenecking". Finally, an increase in military flights in eastern Europe is placing restrictions on commercial operations.