Pilatus has secured European and US certification for a 10-seat "commuter" configuration of its PC-24 super-midsize business jet.
Documents show that lead regulator the European Union Aviation Safety Agency approved the new layout on 5 November.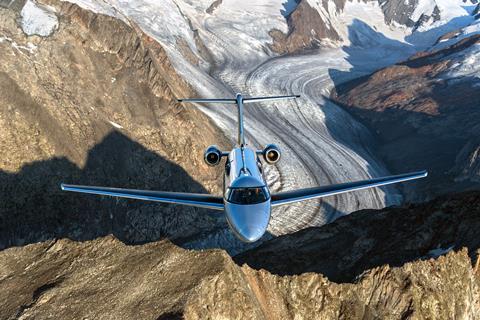 Switzerland-based Pilatus says the first 10-seater will be handed over to an undisclosed US customer later this year.
To date, Pilatus has advertised the PC-24 as seating up to eight passengers.
Although the modification does not change the basic operating weight of the twinjet, range with a full load of 10 passengers at long range cruise speed drops to 1,400nm (2,590km) from 1,800nm with six occupants and 2,000nm with four.