With coronavirus-imposed travel restrictions and social-distancing measures making face-to-face learning difficult, Rolls-Royce has introduced a virtual reality maintenance training programme for its business aviation customers.
The first course comprises an overview of the construction, design and operation of the BR725 engine that powers Gulfstream's G650/ER ultra-long-range business jets.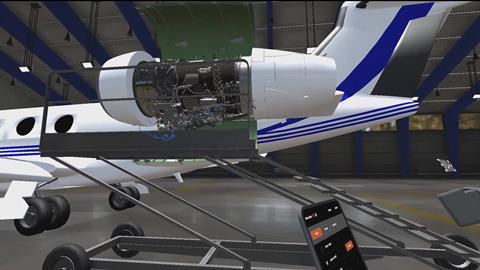 After completion of the "comprehensive" two-day training course, participants will be able to service the engine and undertake non-routine maintenance, says the UK-headquartered firm.
"Digitalisation plays a vital role in bringing our IntelligentEngine vision to life, we use it to design, test and maintain our engines," says Andy Robinson, R-R's senior vice-president customers and services, business aviation.
"This new, immersive live virtual training tool is nothing short of a game-changer – it makes us the leader in technical training and allows customers to participate in the new training, wherever they are in the world. They just need an internet connection, and the required VR equipment, which will be shipped directly to their door," he adds.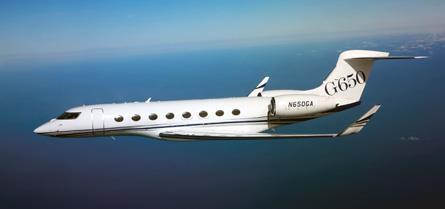 While not intended to completely replace practical training, R-R says virtual reality is a valuable tool as it gives customers, "greater flexibility" and eliminates the need to ship a full-size training engine.
The programme places the trainee in two "realistic scenarios", says R-R: one with the engine installed on the G650 in a virtual hangar; the other with just the BR725, which mimics the firm's "in-person training course", it says.