Airbus may be preparing to confirm a further rate rise in 2024 for its A320neo family after engine supplier CFM International agreed to an unspecified delivery volume for that year.
At present, the airframer has only said it will increase output to 65 aircraft per month from mid-2023, but it has been assessing the ability of the market and its suppliers to support higher rates in subsequent years.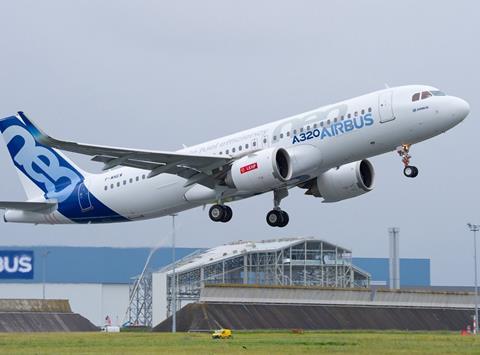 But CFM, which supplies Leap-1A engines to the programme, has now struck an agreement with the airframer covering deliveries in 2024. CFM is a joint venture between French aerospace giant Safran and GE Aviation in the USA.
Detailing Safran's first-quarter earnings on 29 April, chief executive Olivier Andries said that Airbus had "asked it for a volume of engines [in 2024] and we have answered positively".
Andries declines to specify the exact number of deliveries, but says the agreement is "consistent with the commitment that we have taken before the [Covid-19] crisis".
He clarifies that this means a previously agreed-to rate, but not one related to a specific year.
"It is not for me to comment on the rate. The agreement for 2024 on a number of engines happens to be the same as we committed to before the crisis," he says.
No additional capital expenditure will be required to deliver the planned output in 2024, he adds.
Airbus may detail its future production plans on 4 May when it reports its first-quarter results.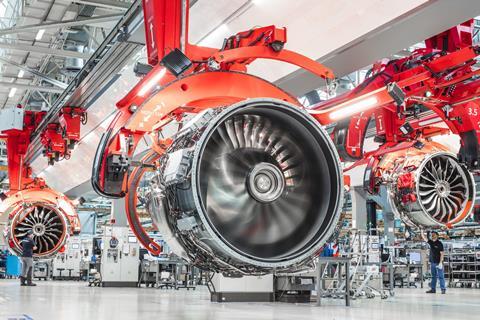 Deliveries of Leap engines – which also equip the Boeing 737 Max – rose to 239 in the first three months of 2022, up from 188 in the same period a year earlier. This is in line with CFM's plan to ship a total of 2,000 Leap powerplants in 2023, up from 845 in 2021.
CFM56 output continued to fall during the quarter, dropping to 15 units, from 26 a year earlier.
Meanwhile, Safran continues to battle inflation across the supply chain, driven in part by the war in Ukraine.
In addition, the manufacturer has secured sufficient non-Russian titanium for 2022 production, it says, and "in the meantime we are developing and securing alternative sources for 2023", Andries says.
Safran expects to take a 2% revenue hit due to the cessation of business with Russia, where it supplied PowerJet SaM146 engines for the Irkut Superjet 100 programme, and turboshafts for Kamov Ka-62 and Ka-226 helicopters, plus brought in service income from support of the around 1,000 CFM engines operated by Russian carriers.