Raytheon Technologies has furloughed staff in its commercial aviation divisions and warns the coronavirus fallout will likely hammer those businesses' results in the second quarter.
"We're furloughing folks both at the corporate office and across the commercial businesses," Raytheon chief executive Greg Hayes tells investors on 7 May. "Also, we've furloughed people in the factories, and I expect that there will be further reductions."
Raytheon's commercial businesses include Connecticut-based aircraft engine maker Pratt & Whitney and Charlotte-based aerospace supplier and services company Collins Aerospace. Those companies were formerly owned by United Technologies, which merged with Raytheon to become Raytheon Technologies on 3 April.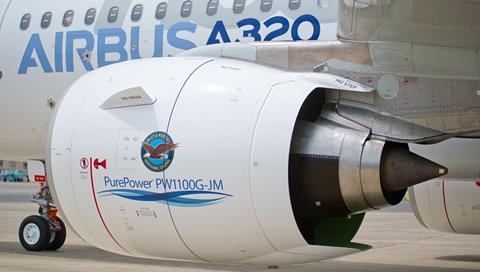 "The key is, we don't want to cut the talent so deep that when the recovery happens, we don't have the right people. So we're trying to be judicious. We're trying to keep as many jobs as we can," Hayes adds.
The cuts are part of an effort by Massachusetts-based Raytheon to "immediately" cut costs by $2 billion. The company is seeking to transfer some commercial aerospace staff to jobs in Raytheon's military divisions.
Hayes, who made his comments during Raytheon's first quarter earnings call, did not elaborate about the furloughs. Raytheon did not immediately respond to an inquiry from FlightGlobal.
P&W and Collins turned profits in the first quarter despite the coronavirus pandemic, which began significantly impacting the aerospace industry in March.
P&W earned a $439 million operating profit in the first quarter, up about 1% year-on-year, with sales up 11% to $5.4 billion. The engine maker shipped 211 large commercial engines in the first quarter, up from 189 one year earlier. Pratt & Whitney Canada, which makes turboprops and business jet engines, shipped 466 engines in the first year, down from 524 in the same period of 2019.
Collins' first-quarter operating profit jumped 28% year-on-year to $1.1 billion, with revenue down about 1% to $6.4 billion.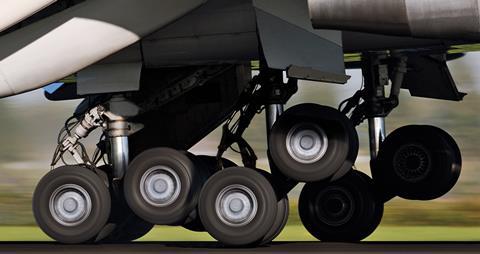 But tough times are coming, executives warn.
The downturn will drive a "sharp deceleration" in both Collins' and P&W's aftermarket and new-equipment sales, says chief financial officer Anthony O'Brien. New-equipment sales will likely decline "in line" with reductions in commercial aircraft production and deliveries.
In recent weeks, Boeing announced plans to resume 737 Max production slower-than-previously stated rates and to cut 777 and 787 production. Airbus intends to reduce A320neo-family aircraft production from 60 to 40 aircraft monthly, and to trim A330 and A350 production, it has said.
Raytheon's O'Brien warns that P&W's aftermarket work stemming from older-generation engines could decline by half amid the downturn.
Such engines include the A320's V2500 (made by International Aero Engines, which P&W partly owns), the 757's PW2000, and PW4000s, which power 767s and A330s, Hayes says.
V2500s account for half of P&W's aftermarket work, while PW2000s and PW4000s, combined, account for about 20% of the work, says Hayes.
Raytheon expects its commercial aerospace businesses will be "about breakeven for the year", says O'Brien.