Togolese carrier ASKY is to add its first Boeing 737 Max 8s after reaching agreement to lease a pair of the jets from AerCap.
ASKY, which operates a fleet of 12 Boeing 737-700/800s, will take delivery of the Max jets between June and August. Ethiopian Airlines, which is part-owner of the joint-venture carrier, is already a Max operator.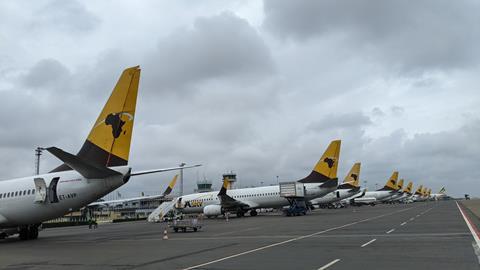 ASKY chief executive Esayas Hailu says: "I am confident that the introduction of Boeing 737-8 Max will further enhance ASKY's brand image before the eyes of the travelling public. It feels great to be the region's leading customer to AerCap, the world's largest owners of commercial aircraft."
It marks the first deployment of a Max in Togo.