One of the most fascinating aspects of the World Trade Organization dispute has nothing to do with the boasts about penalties and tariffs, or the squabble over who gained the greatest advantage from government handouts – but rather the potential realities that might have materialised if the controversial financial support had never existed.
Alternative history as a genre has thrown up all manner of speculative fiction exploring the effects of conflicts differently resolved, through such works as the historian essay collection If It Had Happened Otherwise and Philip Roth's vision of aviation pioneer Charles Lindbergh as US president in The Plot Against America.
Crucial to the WTO panel's deliberations has been the decision as to which parallel universe should apply to the transatlantic row between Airbus and Boeing, to work out the most accurate version of events that failed to happen.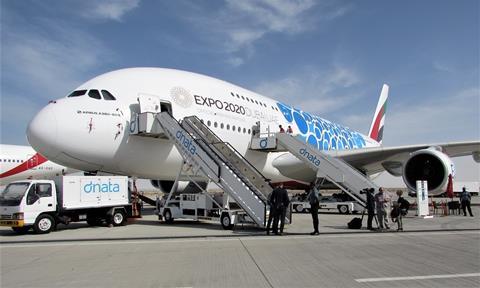 This parallel universe is formally named the "appropriate counterfactual" and, naturally, the two sides have disagreed on which scenario is the more "appropriate" – the Europeans insisting that the revision of history should begin with the subsidies being withdrawn in December 2011, while their US opponents argued, successfully, that the subsidies should be considered never to have been granted in the first place.
From this premise a butterfly-effect ripple emerges in which Emirates becomes a significant 747-8 operator, and Airbus – forced to choose between launching the A380 or A350 in 2014 – views investment in a double-deck behemoth as unjustifiable in a declining high-capacity aircraft market, and ditches the superjumbo before it even leaves the drawing board. And although Airbus pursues the A350 and the A330neo, belated development means such carriers as Virgin Atlantic opt for a contrasting fleet composition.
Where this exercise falls down, of course, is in the assumption that the alternative timeline exists in splendid isolation. While this makes sense for the sake of legal wrangling, the complex interaction of cause and effect on a global scale reduces any retroactive prognostication to guesswork, and inevitably detaches any financial settlement from reality.
But it nonetheless offers, to an industry that thrives on imagination, a bewitching glimpse into a what-if world in which the A380 remains an unrealised curiosity, replaced by any number of domino-chain spin-off repercussions – an intriguing tapestry woven by the lawyers on either side of this otherwise exhausting, and seemingly pointless, spat.