Even after the most turbulent of years had taught us all to expect the unexpected, Washington's snap announcement of a planned stealth fighter sale to the United Arab Emirates (UAE) still came as a big surprise.
Add to that the fact that the proposed first transfer of Lockheed Martin F-35s to an Arab state had received tacit support from Israel.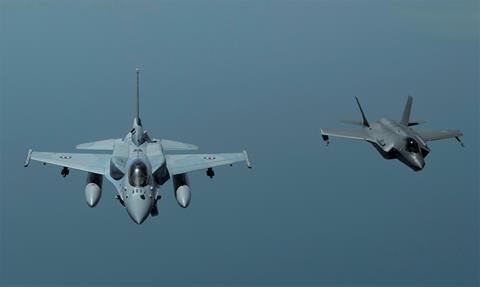 The UAE has of course long been seeking to add the fifth-generation fighter to its already impressive combat fleet. But the USA's underpinning of Israel's comparative military advantage in the Middle East meant there was no Lightning II on the ground at the Dubai air show in November 2019 – although an example made a debut flying appearance at the event.
While previously unable to gain approval for an F-35 acquisition, Abu Dhabi had dallied with Dassault on the Rafale, eyed the Eurofighter Typhoon and also considered adding to its existing Lockheed F-16E/F inventory with more capable Block 61 examples. Ultimately, it chose to bide its time – to good effect.
While it waited, other Gulf Cooperation Council members moved to strengthen their fleets around it. For Saudi Arabia, this meant taking new Boeing F-15SAs, while Bahrain is to field 16 new F-16Vs and Kuwait 36 Typhoons.
Meanwhile, Qatar – now isolated by the UAE and its allies because of Doha's alleged leaning towards Tehran – is making the most marked step. It has so far fielded 23 of an eventual 36 Rafales, with the same number of F-15s and 24 Typhoons also to join its ranks.
The timing of secretary of state Mike Pompeo's announcement of a prospective broader $23.4 billion arms package for the UAE – amid the political turmoil following the contested outcome of the US election – only added to its surprise nature.
In what now looks set to be a final flurry of defence sale approvals before the Trump administration makes way for US President-elect Joe Biden in January, Washington had just weeks before drawn China's ire by backing the sale of new F-16s and General Atomics Aeronautical Systems MQ-9B unmanned air vehicles to Taiwan.
But what directly advanced the prospect of 50 F-35As and related weapons, plus 18 armed MQ-9Bs boosting the UAE's military capability, was its recent normalisation of relations with Israel. Brokered via the USA, this development has already seen the commencement of direct commercial flights between the nations.
The strengthening of another US ally in the Middle East region is seen as good news for pretty much everyone but Iran. As Washington turns its attention to preparing for potential future conflicts withChina and Russia, arming its friends elsewhere with the best equipment it can offer spares its assets for the bigger battles to come. Job creation at home is a further bonus.
With stealthy F-35As, plus its Saab GlobalEye surveillance aircraft, the UAE will have a highly capable air force fleet – more than able to address the threat posed by Iran's military.
As for Israel, its air force now operates 23 F-35I Adirs from a planned 50-strong fleet of the type.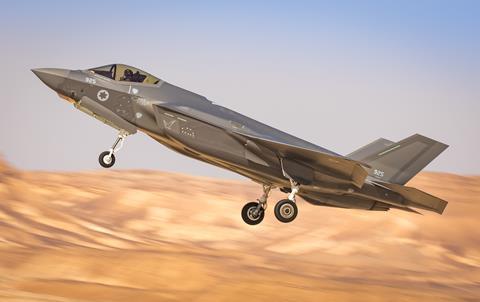 While it already has this technological head start on the UAE, it also retains a unique status in being able to update the aircraft with its own systems. As such, it won't be getting outmanoeuvred by its neighbours any time soon.