The UK Ministry of Defence (MoD) has confirmed plans to temporarily replace two Bell helicopter types operated in Brunei and Cyprus with part of the Puma fleet currently flown by the Royal Air Force (RAF).
In Brunei, five Bell 212s are operated by the Army Air Corps in support of jungle warfare training, while in Cyprus, the RAF uses a trio of search and rescue-roled Bell 412s, according to Cirium fleets data. In both cases, the helicopters are owned by Draken Europe.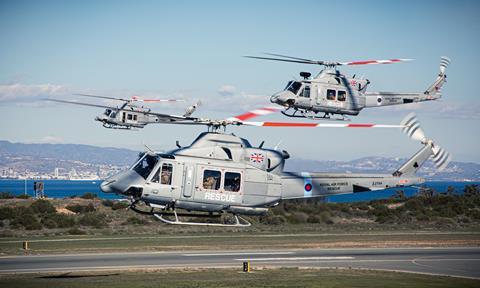 The suggestion of a new role for the Puma first surfaced in late 2021 but was not verified by the MoD, which said at the time that no decision had been taken.
However, the ministry now confirms the initiative. "Under current plans we are looking at the Puma helicopter to temporarily replace the Bell 212 helicopter in Brunei from autumn 2022 and the Bell 412 helicopter in Cyprus from spring 2023."
But the move is likely to have implications for the Puma's own retirement. In last year's Command Paper defence review, the MoD said the veteran rotorcraft would be phased out over the 2023-2025 period, with suggestions that the milestone could happen sooner rather than later.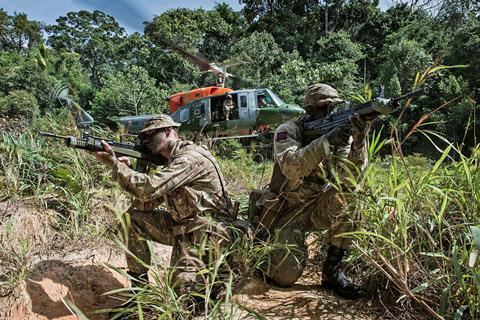 Assuming a like-for-like replacement of the Bell helicopters, plus several retained as cover, then as many as a dozen Pumas will be required – over half the current 23-strong fleet. These may also be needed beyond the type's current 2025 out-of-service date.
But the MoD says it is too soon to provide a precise timeline for the Puma's retirement. "We are working with all key stakeholders on this decision and cannot comment further at this time."
The MoD intends to replace the Pumas – plus the two Bell models and army-operated Airbus Helicopters Dapuhins – with a single type to be procured under its New Medium Helicopter programme.
That competition is likely to kick off next month, Ben Wallace, the Secretary of State for Defence, recently told the House of Commons.