The need for speed and the desire to go green. In recent years, aerospace innovators have enticed us with the promise of both supersonic business jets and battery-powered aircraft that do not rely on fossil fuels. What might have been dismissed as the dreams of idealists less than a decade ago are closer than ever to becoming reality with developments such as the Aerion AS2 and the Eviation Alice attracting backing from both investors and big names in the industry.
In this webinar we assess the engineering and commercial prospects of some of these disruptive products – can they address the physics as well as delivering a profit? And how might they change aviation for the better?
Speakers
This webinar is moderated by Murdo Morrison, Head of Strategic Content, FlightGlobal
Frank Preli, Vice President, Propulsion & Materials Technologies, Pratt & Whitney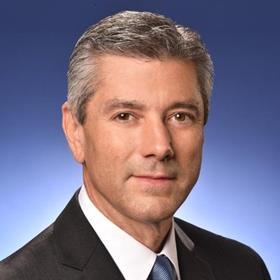 Frank Preli is Pratt & Whitney's Vice President, Propulsion & Materials Technologies. Mr. Preli is responsible for driving Pratt & Whitney's propulsion and materials technologies strategy and roadmaps to maintain the company's leadership position in the industry.
Mr. Preli has been with Pratt & Whitney since 2008, coming from United Technologies (P&W's former parent company) joining as Chief Engineer for UTC Power in 1998.
Gene Holloway, Chief Sustainability Officer, Aerion Supersonic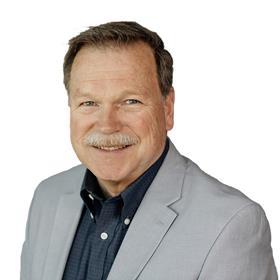 As CSO, Gene leads Aerion's objective to elevate the company as a global thought leader in environmental responsibility and sustainability. Gene is passionately committed to environmental responsibility and creating a more sustainable world and works with all organizations within Aerion, across the industry team, and with outside organizations to ensure they meet their environmental and sustainability objectives.
Prior to Aerion, his 45-year aerospace career spanned positions with NASA, Northrop Grumman, and Lockheed Martin in advanced concepts development, systems integration, and air vehicle production, testing and delivery. Gene's experience will aid Aerion to ensure a global transition to sustainable aviation fuels, ensure natural resource management to significantly increase carbon sequestration from the atmosphere, and effectively communicate, educate, and grow advocacy for Aerion's approach to a sustainable next generation of global transportation networks.
Mike Mekhiche, Programme Director, Rolls-Royce Electrical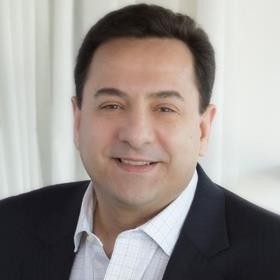 Mike is currently Rolls-Royce's electrical group Deputy Director and Programme Director, focusing on the development and commercialisation of electric and hybrid electric propulsion systems for the aerospace industry. He was previously EVP, Engineering and Operations for Ocean Power Technologies where he led the development, validation, commercialisation and production of innovative ocean based electric power generation systems for the oil & gas, defence and communications markets.
He has also held positions with increasing responsibilities at BAE Systems where he was Director of Programmes, Technology and Products; as well as at DRS Technologies where he was Technical Director and led naval defence system solutions development. Mike combines a breadth of demonstrated business acumen and a strong technical and technology expertise background. He holds a Masters and a PhD in Electrical Engineering.
Henrik Runnemalm, VP GTC of Engine Systems (Sweden), GKN Aerospace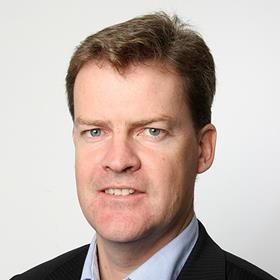 Henrik holds the position as Vice President Global Technology Centre at GKN Aerospace Engine Systems in Sweden. In his current role, Henrik leads the global team developing new technology for future propulsion solutions through integrated technology programs.
Henrik has been working in a number of leading positions in GKN Aerospace and has broad experience in both national and international R&T activities. Henrik is a member of the Swedish government advisory council for research and innovation and he is the Swedish representative in the European Aerospace and Defense organization (ASD).
Henrik received his master degree in Mechanical Engineering from Luleå University of Technology where he also received his Ph.D. in computational mechanics. During his doctorate, he spent part of his time at Carleton University, Ottawa, Canada.

Raytheon Technologies is defining the future of aerospace and defense by delivering advanced systems and services for commercial, military, and government customers worldwide. Our four industry-leading businesses – Collins Aerospace, Pratt & Whitney, Raytheon Intelligence & Space, and Raytheon Missiles & Defense – anticipate complex challenges and provide safe, connected flight, smart defense systems, and intelligent space solutions. With the force of 195,000 employees, our company imagines, explores and produces transformative technologies at the edge of known science. We push the boundaries in quantum physics, electric propulsion, directed energy, hypersonics, avionics, and cybersecurity, enabling progress and new horizons.