Airlines and airports are slowly picking up the pieces of networks shattered by a coronavirus crisis that has seen the majority of the world's passenger flights grounded, and many countries shutting their borders to international travel. As the world of air travel opens up again, what factors will drive which routes will return first, and how might route maps change permanently? How are network planners choosing what services to reinstate and what tactics should airports use to retain or lure new customers, given that some airlines will not survive the crisis and many will be forced to drastically reappraise their networks. Will the crisis change the entire relationship between airports and airlines?
Speakers
Moderator: Pilar Wolfsteller, Americas Air Transport Editor, FlightGlobal
John Kirby, Vice President of Network Planning, Spirit Airlines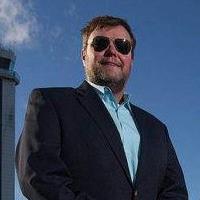 In this role Kirby leads long-term network strategy, commercial fleet planning, capacity planning, and schedule planning & distribution for Spirit. Prior to joining Spirit in November of 2018, Kirby was VP of Capacity Planning & Alliances at Alaska Air Group. Before joining Alaska Airlines, Kirby held senior positions at Southwest Airlines in domestic & international planning, and international business management. Prior to that, Kirby led the network planning group at AirTran Airways from December 1999 until May 2011 until the acquisition by Southwest Airlines. Kirby also held management positions in network planning at US Airways, and Northwest Airlines. He began his aviation career in 1983 with People Express Airlines. An alumnus of Montclair State University, Kirby lives in Rio Vista, Florida with his wife Libby. His daughter Kayla is currently a senior at the University of California at Santa Barbara, and his son Mitchell is a sophomore at the University of Colorado at Boulder.
Mark Galardo, Vice President Network Planning and Alliances, Air Canada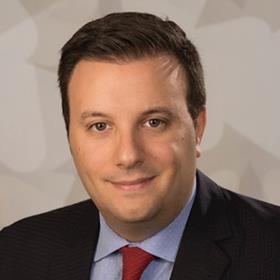 Mark Galardo is Air Canada's VP, Network Planning and Alliances, and a member of the executive team. He has responsibility for overseeing the development and implementation of profitable network planning for all Air Canada carriers including Air Canada mainline, Air Canada Rouge, as well as for all carriers operating under the Air Canada Express brand, to realize Air Canada's global growth strategies which are a cornerstone of the airline's long term sustainability objectives. In January 2020, he also assumed oversight for the development, strategy and management of Star Alliance and code share agreements as well as joint ventures.
Previously, as Senior Director, Network Planning, his team were behind the airline's successful global and profitable expansion. He was part of the team which concluded the 2016 decision to purchase the technologically leading Bombardier C Series (now known as the Airbus A220) aircraft, as part of Air Canada mainline's ongoing fleet renewal. Mark has also worked in other areas of commercial airline management, including in revenue management, scheduling, network planning, fleet planning and joint ventures.
Chris Mangos, Marketing Division Director, Miami International Airport (MIA)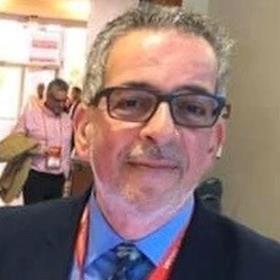 Chris Mangos is Director of Marketing at Miami International Airport (MIA). His oversight includes passenger and cargo marketing programs, including route and air service development. Chris joined MIA in 1988 and has held various positions in both communications and marketing. Prior to his 32 years at MIA, he was employed by Boston-Logan International Airport.
Chris is a graduate of Bridgewater State University in Massachusetts. He has pursued advanced studies at Columbus International College in Seville, Spain, air service development fundamentals at ASM in Manchester, England, and MBa program studies at Florida Atlantic University.
Chris is a member of ACI-NA in Washington, D.C. Locally, he serves on the boards of the International Trade Consortium and the World Trade Center - Miami. He has served two terms on the Federal Reserve Bank Trade & Transportation advisory council.
John Grant, Chief Analyst, OAG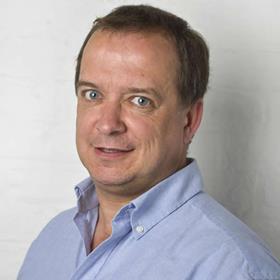 With a wealth of experience across the global aviation industry, John provides expert commentary on market developments for OAG, making connections between what the data is telling us and the trends and events occurring in the sector.
Sponsored by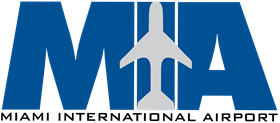 Miami International Airport (MIA) is a leading economic engine for Miami-Dade County and the State of Florida. MIA is the third largest gateway in the Americas for international passengers and the leader in international freight offering more flights to Latin America and the Caribbean than any other U.S. airport. MIA handles 79% of all air imports and 74% of all exports from the Latin American / Caribbean region. MIA serves as the hub for the distribution of perishable products, hi-tech commodities, telecommunications equipment, textiles, pharmaceuticals and industrial machinery.
The Airport is well positioned for future growth, with no slot controls or curfews, and exceptional passenger and cargo infrastructure, including new premium lounges and enhanced shopping & dining options.
MIA currently offers the ASIP6 financial incentive program for airlines establishing new passenger and cargo routes.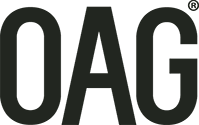 OAG is a leading global travel data provider, that has been powering the growth and innovation of the air travel ecosystem since 1929. We track over 111,000 flights daily, handle 120,000 schedules changes every day and processes 4+billion flight status data requests annually.
With the world's largest network of flight information data, and leading-edge analytics tools, we enable our customers to make smarter decisions, better adapt to change and create exceptional customer experiences. Headquartered in the UK, OAG has global operations in the USA, Singapore, Japan, Lithuania and China.