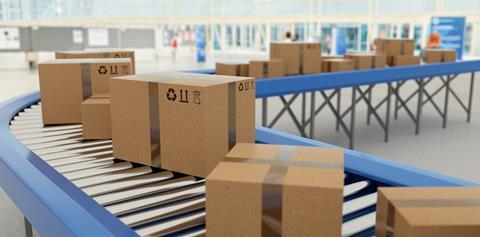 "Just as airline ticketing technology evolved almost two decades ago, enabling a direct connection between the passenger and the airline's distribution networks, SmartKargo technology now provides a similar business solution for the airline cargo business. The transactional solution connects directly with an online retailer at the e-commerce shopping cart to automate and drive the shipping of the package direct to the consumer's door."
– Milind Tavshikar, CEO, SmartKargo
Given the impact of the pandemic on airline revenue in 2020-2021, airlines are seeking new sources of revenue. The opportunity for airlines to drive additional revenue from their cargo units has become increasingly important, even while attention to the rebuilding of passenger revenue remains preeminent. And with business travel not expected to return to 2019 levels within the next 5 years, if ever, long-term impacts on passenger revenue are expected.
Airlines are finding new ways to fill this gap in top-line growth by moving not only heavy freight but e-commerce packages. The growth of e-commerce has skyrocketed during the pandemic, fueling the already growing shift away from terrestrial shopping. As a result, many retailers are closing stores and directing consumers to online options for purchasing their products. E-commerce sales are projected to grow at a CAGR of 6.4%, from around $5 trillion in sales globally this year to $6.4 trillion in 2024. This rapid growth is driving robust demand for air cargo capacity.
Since consumers want to get their packages quickly, retailers must ship by the fastest mode of transportation to meet customer expectations. Consumers are increasingly willing to pay a premium for the fastest shipping method from their online retailer, further increasing the yields on each shipment for the airline.
This opportunity is now being harnessed by an increasing number of airlines who see the revenue potential of e-commerce shipping via their cargo units. What is being discovered is just how vast the opportunity is, as airlines who have deployed the technology and processes are reaping huge rewards in the form of high-yield revenues and growth.
Airlines, with their daily scheduled service and multiple frequencies to key markets, are uniquely positioned to meet consumer demand for fast shipping and delivery. And e-commerce packages, usually averaging 1-10 kilos in weight, are a perfect fit for an airline's domestic fleet. But, how is the innovative direct-to-consumer process of an e-commerce package different than the traditional air cargo business?
When an e-commerce package is sent to the airline, the shipment is treated much like a single passenger. Until now, airlines have captured only a small fraction of e-commerce shipping revenue by selling cargo space to the intermediaries at low, general cargo rates. When cargo space is purchased by these intermediaries, the mega integrators like FedEx or multi-national freight forwarders like DHL, typically pay the airline's lower general cargo rates for the transport.
In 2019, half of all global air freight volumes were carried in the belly of passenger airlines, mostly on international widebody flights. With the reduction in passenger loads over the past year, many airlines have stepped up with a surprising number of all-cargo flights, even retrofitting aircraft to utilize the cabin space. The traditional air cargo business at airlines has depended largely on relationships with these intermediaries who ship containerized or palletized freight, also at wholesale, or lower general cargo rates.
Flight belly-space on their domestic network, however, is typically bulk-loaded a lot like luggage on narrowbody aircraft. These planes often fly with only 50% of the cargo capacity utilized on a given flight. And with passengers carrying less baggage in recent years due to baggage fees, more belly space is generally available today for additional cargo.
In light of these recent shifts, airlines are taking creative action to meet the high demand for air cargo capacity to augment their revenue gaps. Airlines that have adopted the technology and processes to automate the e-commerce shipping and delivery process are now realizing exceptional revenue growth via their previously underutilized domestic flight networks.
Competition is another factor for the airline and the retailer. Amazon is buying more and more airplanes and partnering with airlines to manage their fleet. Amazon continues to increase capacity. E-commerce companies are always concerned about Amazon—and are looking for fast efficient alternatives to ship their packages to customers. Airlines can meet this need, expand their revenues and provide a competitive offering for e-commerce shipping that allows the retailer to effectively compete with Amazon.
Breakthrough success
Azul Brazilian Airlines, an early adopter of the SmartKargo e-commerce shipping solution for airlines, has realized a stunning trajectory in cargo growth of 48% in 2019 and 36% in 2020, even with the significant flight reductions experienced during the pandemic. They have achieved this by building what amounts to a domestic cargo revenue engine, processing enormous volumes of between 300,000-400,000 shipments per month. This amounts to an Azul e-commerce package shipment approximately every 3-4 seconds. In a short period, they have developed dominant market leadership in Brazil to deliver e-commerce packages to 96% of the Brazilian population, using their existing domestic fleet and a few dedicated all-cargo aircraft.
The SmartKargo technology automates the shipment journey, beginning with the online transaction at the retail shopping site. The Cloud-based platform provides real-time data visibility and seamless transparency between all parties via mobile applications. EDI-messaging facilitates transactional communications that govern shipping and delivery details for each step from the online shopping cart to the customer's door.
The use case of Azul Brazilian Airlines demonstrates how the SmartKargo technology solution, in conjunction with the strategic objectives of Azul leadership and cargo teams, has delivered a remarkable cargo revenue engine utilizing the airline's domestic passenger flight network. With a focus on the high-growth, high-yield e-commerce market, they were able to increase cargo revenue by an incredible 203% since 2017.
This unprecedented growth has landed the largest market share of e-commerce shipments in Brazil (60%). Azul has rivaled, if not surpassed, the largest integrators in the region, namely giants like FedEx and UPS—becoming one of the biggest e-commerce logistics players in Latin America.
Click here to download the Azul case study
To implement the technology, SmartKargo deploys a team of seasoned airline, technology, and e-commerce experts to implement the system and establish business processes alongside the airline cargo team. There are a variety of models that airlines are choosing to accomplish their goal of creating a thriving business in e-commerce cargo. Airlines all over the world are beginning to implement the SmartKargo e-commerce solution and remarkably, in only a few months. API integrations allow airlines of any size to "wrap" the solution around their existing air cargo management systems to extend the profitable new business line, with little upfront investment.
One of SmartKargo's latest deployments was for the Norwegian carrier, Widerøe Airlines. Thomas Lone, Widerøe's Cargo Manager said, "The growth of e-Commerce provides an important opportunity for airlines like Widerøe, especially in these times when revenues from passenger travel have decreased. SmartKargo integrates all of our partners and enables us to more fully utilize the cargo capacity of our aircraft, to leverage our strong brand throughout Norway and generate the higher yields from integrated logistics."
The solution creates a true win-win—for airlines who greatly benefit from high-yield revenue growth while consumers and retailers rave about the breakthrough they receive in the speed and efficiency of their product shipping. Retailers need the capacity and improved levels of service as much as airlines need the new revenue engine.
Learn more
Download the case study or contact sales@smartkargo.com to request a demo for your airline team.

SmartKargo delivers advanced digital technology to facilitate the efficient digital transformation of an airline's cargo business. With deep expertise in air cargo, technology and e-commerce, SmartKargo empowers airlines to open new revenue streams through e-commerce package shipping and delivery, as recently featured in Forbes. The company is headquartered in Cambridge, Massachusetts (in what The New York Times called "the most innovative square mile on the planet"), with key offices in India, Philippines, Brazil, and Canada.
View full Profile