After a year in which there have been few opportunities for industry professionals to meet in person, the prospect of a brand new biennial global defence exhibition in early 2022 is doubly enticing. For it will take place in a nation that is not only one of the most dynamic markets in the world, but going through remarkable economic, political, and social change.
The World Defense Show, which was founded by the kingdom's General Authority for Military Industries (GAMI) and is scheduled for 6-9 March in Riyadh, Saudi Arabia, will be an event unlike any other – both in its setting, and also in the context in which it will be staged. The Gulf kingdom – for decades one of the biggest oil producers and in a strategically vital region – is diversifying its economy by opening its door to investors and visitors, as it transforms its defence industrial sector.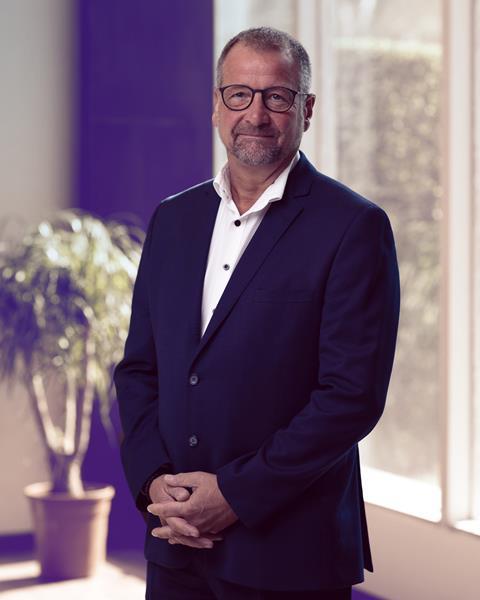 As far as the setting is concerned, few trade shows can boast an exhibition site purpose-built for that event alone. The location for WDS – a short drive north of the capital – is an 800,000sq m exhibition site, inspired by Saudi Arabian architectural styles, with two halls of a combined 58,000sq m, plus its own land demonstration track, 2.7km runway, a firing range, 120,000 sq m inner court yard and dedicated airspace for flying displays.
"We have had the unique advantage of being able to design this from a blank sheet of paper," says WDS chief executive officer Shaun Ormrod, an events veteran who previously headed the company that runs the Farnborough Airshow. He and his Saudi colleagues have spent two-and-a-half years conceiving the event, which was formally launched in July last year.
Ormrod has recruited 40 staff and is adding 20 more. His sales representatives in China, France, the UK, and the USA are working on signing up major international exhibitors: Chinese defence agency CATIC, missiles house MBDA, and Rolls-Royce are among those who have confirmed, and Ormrod expects to announce more in the coming months. "Our international reach is growing," he says.
Like other defence shows, WDS will be multi-sector, with aerospace, naval, land, cyber and satellite assets on display. Riyadh's inland location presents an opportunity for visitors to experience how interoperable technology works in practice – even on platforms that are not physically at the show. Attendees, for instance, might be able to stand in the "command and control centre" of a ship as a military exercise takes place, thanks to virtual reality, says Ormrod.
The reason for choosing the desert site was that "we wanted an area that we had complete control over", says Ormrod. That means that – in addition to benefiting from a bespoke venue – visitors will also appreciate a full day's air display schedule, with those being entertained in 60 hospitality suites on the first and second floors enjoying a panoramic view of static and sky.
But what about, what is for some, the bane of the busy air show – the screaming background noise of a jet fighter interrupting a meal or meeting with its airborne display? It may be, as Americans term it, the "sound of freedom", but amid a delicate business negotiation, it is often less appreciated. For those in the hospitality suites, however, it will not be a problem; each room is insulated to reduce external noise.
WDS has the backing of both national military champion Saudi Arabian Defense Industries, or SAMI, and GAMI, which is the regulator and enabler for the kingdom's defence sector, and charged with realizing a national commitment to have local companies supplying 50% of Saudi armed forces procurement by 2030.
This pledge is part of Saudi Arabia's Vision 2030 strategy, a vision spearheaded by Crown Prince HRH Prince Mohammed Bin Salman, which is designed to diversify Saudi Arabia from an economy reliant on exports of oil and other natural resources into a "global investment powerhouse", turning the kingdom into a hub for trade between the three continents of Africa, Asia, and Europe.
The "rebalancing" of defence spending will involve nurturing an ecosystem of small and medium-sized enterprises (SMEs), providing job opportunities and career routes within the country to a new generation of young Saudis. This process will involve partnerships with international partners, prepared to invest in the kingdom's burgeoning aerospace and defence sector.
One of the unique selling points of WDS, says Ormrod, will be the opportunity for exhibitors to have "meaningful, coordinated engagement with the Saudi government and defence community". If visiting companies are willing to "align their strategy with Vision 2030, there will be opportunities aplenty", he insists. "I make no excuses for making this one of our key USPs."
Ormrod says he is aware that many defence professionals may not have visited Saudi Arabia and not know what to expect;. The country, he says, is open for international visitors and for business. Importantly, the visa process is much simpler than it used to be for most nationalities.
Many of Ormrod's team are experienced in every element of airshows around the world. This, he says, helps with understanding visitors' needs. "We are learning for ourselves what the expectations are. We are already doing the dry run – our priority is to ensure a smooth customer journey from start to finish," he says. He says those considering exhibiting are welcome in Riyadh for a tour of the show site, which is under construction with a view to being complete later this year.
World Defense Show has announced dates for 2024 and 2026. "We are making it crystal clear we are here to stay," remarks Ormrod. "The Kingdom of Saudi Arabia is taking its rightful place on the world stage." As for what visitors can expect, Ormrod has no doubt what the reaction of many will be: "I fully expect to be standing there as people leave and hear them say: 'Wow! That was different!'"
World Defense Show will be held in the presence of Saudi Arabia's key leadership, international delegations and prominent industry decision makers from around the world.
To learn more about the show, visit www.worlddefenseshow.com