The Australian Transport Safety Bureau (ATSB) has opened investigations into separate runway excursion on take-off incidents that occured over a two-week period in September.
The two incidents happened while runway overlay works were taking place on runway 34 at Melbourne airport. The works resulted in the temporary shortening of the runway, which remained operational for departures.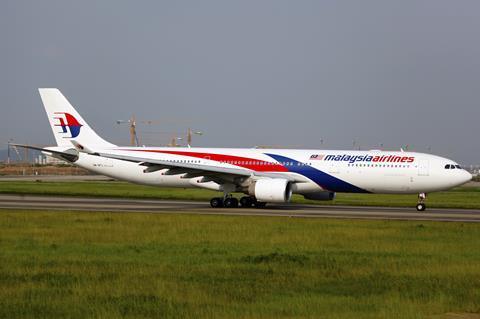 The first of the two incidents took place on 8 September and involved a Malaysia Airlines Airbus A330-300 (9M-MTL) which was bound for Kuala Lumpur.
Less than two weeks later, on 18 September, a Bamboo Airways Boeing 787-9 (VN-A819) suffered a runway excursion while taking off on a flight for Hanoi.
"During the respective night take-offs from runway 34, each aircraft reportedly rotated past the temporary displaced threshold resulting in jet blast affecting people and objects in the work area," the ATSB states.
While there were no injuries reported, the ATSB says several unserviceability lights were damaged by the jet blast of the Bamboo 787.
Since the two incidents, Melbourne airport has halted any works requiring a displaced threshold. The ATSB says it is now collecting evidence into the two incidents, which it has classified as serious, and expects to issue a final investigation report in the first quarter of 2024.
According to Cirium fleets data, the Malaysia Airlines A330 was delivered to the airline in 2013. It is powered by two Pratt & Whitney PW4170 turbofans, and is configured to seat 290 passengers.
The Bamboo 787 was delivered to the airline in 2019 on lease from Chinese lessor CALC. It is powered by two GE Aerospace GEnx engines and has 294 seats.