The air traffic control tower at Chicago Midway International airport has temporarily closed after three members of the staff tested positive for the coronavirus.
The tower closed in the late afternoon local time on 17 March, and will go through a deep cleaning before it is reopened. According to a Notice to Airmen published by the FAA, the tower will not re-open until 8am local time (1300 GMT) on 20 March.
FAA says in a preliminary statement that "operations will continue at a reduced rate until the situation is resolved".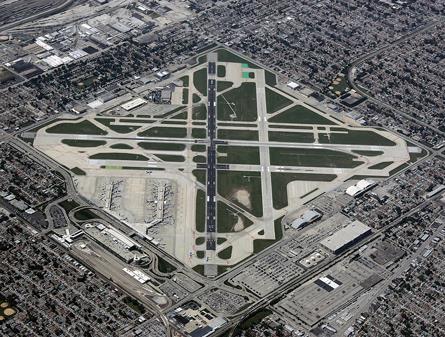 It was not immediately clear if the affected members of staff were air traffic controllers, technicians or other employees.
Pilots familiar with the area say operations and control of the field were temporarily shifted to the Chicago TRACON, the regional air traffic control hub, during the time the airport would remain closed. TRACON is the control facility that guides a plane through airspace after it leaves the main tower's responsibility.
"The air traffic system is a resilient system with multiple backups in place," the regulatory body says. "This shift is a regular execution of a long-standing contingency plan to ensure continued operations. Each facility across the country has a similar plan that has been updated and tested in recent years."
The FAA adds that the safety of staff and the traveling public is the organisation's top priority and that controllers and technicians are integral to the functioning of the national airspace system.
Cirium networks data show that Southwest Airlines, Delta Air Lines and United Airlines operate flights to and from Chicago's Midway airport, the second airport in the northern US city after Chicago O'Hare International. The airlines fly to 76 destinations in six countries from the field near the city's centre. The airport is also used for charter operations and general aviation.