The Federal Aviation Administration has issued a special airworthiness information bulletin (SAIB) asking the aviation industry to analyse and assess potential issues related to C-band 5G stations on radio altimeters.
The US regulator is reaching out to the industry on 23 December, less than two weeks before the new frequencies are scheduled to be introduced.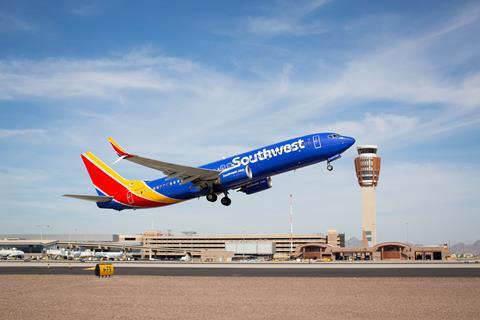 "This SAIB recommends that radio altimeter manufacturers, aircraft manufacturers, and operators voluntarily provide to federal authorities specific information related to altimeter design and functionality, specifics on deployment and usage of radio altimeters in aircraft, and that they test and assess their equipment in conjunction with federal authorities," the FAA writes in its bulletin.
"Results from that testing and assessment should be reported to the appropriate civil aviation authorities (CAAs) and spectrum regulators."
The bulletin does not specify a due date for this information, nor what the FAA plans to do with it.
"The FAA is currently conducting a risk assessment to ascertain whether further mitigation is warranted in addition to the recommended actions in this SAIB," the bulletin states.
"In the event that wireless broadband deployment conditions evolve, if the FAA becomes aware of further relevant information or guidance, or if additional information further validates or invalidates concerns of potential harmful interference, the FAA will update its risk assessment."
At issue are plans by the US cellular industry to begin transmitting in the 3700-3980MHz range – currently scheduled for 5 January – starting with transmissions between 3700MHz and 3800MHz. The companies are using that range, which falls in the C-Band, for their new fifth-generation – or 5G – cellular networks.
But the FAA published an airworthiness directive (AD) earlier this month, saying such transmissions could interfere with aircraft radio altimeters, which use the 4200-4400MHz range, in many parts of the country. The AD prohibits many flight operations, including instrument landings, in areas of potential interference. Those regions include numerous major US metropolitan areas with busy airports.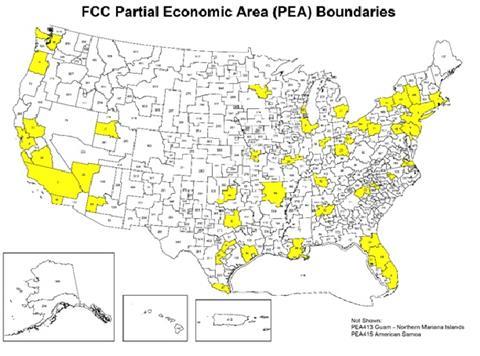 The FAA's order applies to some 6,834 transport and commuter aircraft equipped with radio altimeters – meaning essentially the entire US commercial fleet, plus many business and general aviation aircraft. A similar order was published for helicopters.
On 22 December wireless industry association CTIA, the Aerospace Industries Association (AIA) and Airlines for America (A4A) said in a joint statement that they are working "collaboratively in good faith" in order to resolve the issues.
But the problems have alarmed airlines and airframers, which anticipate massive disruption to commercial aviation. Earlier this week Airbus and Boeing asked the government to delay introduction of the 5G system. Last week, A4A said that the FAA's AD threatens to disrupt some 345,000 passenger flights – and 32 million passengers – as well as 5,400 cargo flights.