Operators of Rolls-Royce-powered Boeing 787s are being warned over unanticipated fuel-pump deterioration, particularly on high-life Trent 1000 engines, and instructed to replace the parts earlier.
While the issue had originally been thought to affect pumps with a specific part number, Rolls-Royce has developed a service bulletin which extends to additional pumps.
As a result the European Union Aviation Safety Agency has broadened the applicability of a proposed directive from three to 19 variants of the Trent 1000.
EASA says an "unexpected reduction" in fuel-pump performance has been recorded during testing of high-life units, caused by wearing-out of internal components.
This loss of fuel-pump efficiency is "more pronounced" on higher-rated engines, it says, and could result in reduced engine thrust.
As a result the life limit of the pumps has been reduced and EASA is ordering operators to replace them before this revised limit – depending on the engine model – is exceeded.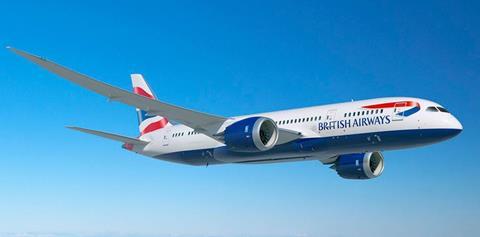 British Airways, which has 30 787-8s and -9s, had expressed concern, after the issue was initially raised, that older pumps with deteriorated fuel flow might not be able to sustain maximum continuous thrust, and therefore might not be able to achieve minimum standards for extended twin-engined operations (ETOPS).
With maintenance capabilities restricted by reduced personnel and measures in response to the coronavirus crisis, as well as challenges for suppliers to meet the demand for suitable pumps, the airline had indicated that compliance deadlines to replace some high-life pumps could be difficult to meet.
But EASA denied British Airways' request to use engine de-pairing as a strategy to extend the compliance time.
EASA points out that the risk associated with the pump degradation does not apply only to aircraft which have both pumps above life limit, because an aircraft with a single high-life pump could be left operating with degraded performance should the other engine fail – irrespective of the state of its pump.
"Although EASA concurs that an [aircraft] with a single pump above threshold carries less risk than [one] with dual pumps above threshold, this risk remains unacceptable," it states.