US lessor Air Lease is not prepared to let airframers blame the supply chain for aircraft delivery delays, with executive chairman Steve Udvar-Hazy insisting that the manufacturers' problems are "self-inflicted".
Speaking during a first-quarter briefing, Udvar-Hazy said Airbus and Boeing were increasing production rates across their single-aisle and long-haul ranges while some operators of the in-service fleet were having to address powerplant issues.
"Flying is requiring more spare engines because the longevity of these new-technology engines has not been what we all expected," he says.
"So the engine manufacturers are sort of caught between having to deliver more engines to Boeing and Airbus, and yet they have their airline customers screaming at them to give them more spare support."
Udvar-Hazy says delivery delays are "maybe 70-75% engine-related" but claims that airframers are also feeling the consequences of ramping-up "too quickly" after cutting back resources during the pandemic – with the result that they are suffering "self-inflicted wounds".
Air Lease chief executive John Plueger adds that the lessor expects to be compensated for late deliveries, stating: "We don't accept supply-chain as a delivery excuse".
He argues that the airframers "knew full well" the scale of the production rates required during the sales process. "The bottom line is the airframe [manufacturers] oversold compared to what they can deliver," he says.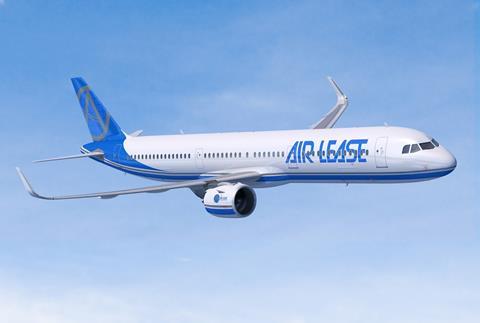 Plueger says both Airbus and Boeing have recently advised the lessor of "additional" delay to 2023 and 2024 deliveries.
"We fully expect delays to persist for several years, as indeed one [manufacturer] has advised us to expect delays compared to originally contracted delivery dates through 2028," he says, as schedules are re-aligned to match production rate capabilities.
Airbus chief Guillaume Faury, speaking during a briefing on 3 May, highlighted the broad supply-chain problems, noting that there is "a bit more" of an issue on the engine side given the combined pressure to provide parts both to the airframer and customers.
"We need all suppliers to be delivering on time and improving the situation to be able to deliver assets on time," he says.
Airbus has been increasing inventory in order to help "secure" deliveries this year, he states.
Faury adds: "The production ramp-up that is necessary to support deliveries at later stage is happening on track."
Boeing chief executive Dave Calhoun, during the US firm's most recent quarterly briefing, said the company had not changed its view that significant supply-chain improvement would not occur until "well into" 2024.
"That said, we've seen improvement, and our line of sight is getting better every day," he says.
Chief financial officer Brian West says the company has planned for continuing supply-chain instability in its delivery guidance.
"There's progress in many areas of the supply base, but we will likely face pockets of variability through the rest of this year," he says, adding that the company is taking mitigating steps such as raising inventory buffers.
Air Lease's Plueger says that, while the delivery delays are "clearly frustrating", both for the lessor and its customers, the "scarcity" issue benefits the value of its fleet and the deliveries the lessor is receiving.