Malaysia has lifted the ban on Boeing 737 Max operations, becoming the first Southeast Asian nation — and the latest in a string of Asia-Pacific countries — to do so.
In a safety directive issued on 2 September, the Civil Aviation Authority of Malaysia (CAAM) says it has "reviewed and validated" all application publications — from Boeing as well as the US Federal Aviation Administration — on the 737 Max's return to service.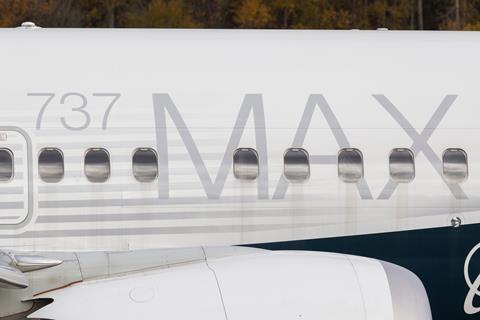 "Based on these and all other related factors, CAAM has conducted a safety risk assessment for the return to service in Malaysia," the authority says.
It adds that it made the decision to revoke the operational ban "upon completion of the reviews, validations and engagements with various stakeholders".
The decision applies to operations into, within and out of Malaysian airspace.
It ends a grounding that lasted nearly 2.5 years. Malaysia banned all 737 Max operations on 13 March 2019, days after a fatal crash involving an example operated by Ethiopian Airlines.
Since the start of the year, a number of countries in the Asia-Pacific have lifted the type's grounding, starting with Australia in February, before Fiji and New Zealand followed suit.
The CAAM's decision comes barely a week after civil aviation authorities in India allowed 737 Max operations.
So far, Malaysia remains the only country in Southeast Asia to fully lift the type's operational ban. Vietnam allows overflight of the 737 Max, but does not allow it to operate into and out of the country.
Indonesia, where major 737 Max operator Lion Air is based in, has yet to lift the grounding. In 2018, a Lion Air 737 Max 8 crashed shortly after taking off from Jakarta, killing all 189 passengers and crew.
Other major economies around the world, including the US, Canada and the European Union, have already recertificated the 737 Max to resume operations. Only China, the first country in the world to ground the type, has yet to do so.
According to Cirium fleets data, flag carrier Malaysia Airlines has 15 737 Max 8s and 10 Max 10s on order. Compatriot Malindo Air was the world's first carrier to operate the 737 Max 8, though the type had already exited the fleet at the time of its grounding.