Business aircraft maker Textron Aviation is furloughing "most" US staff for four weeks and "adjusting" production as an initial response to the impact of the coronavirus pandemic.
The furloughs will occur between 23 March and 29 May, the company says.
"We are announcing a four-week furlough for most of our US-based employees," says Textron Aviation chief executive Ron Draper in an 18 March letter to employees.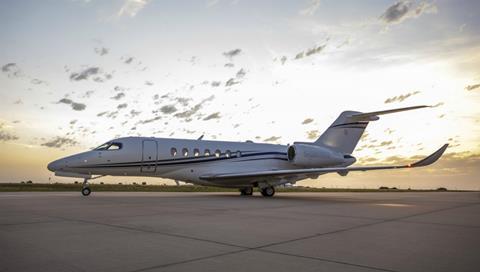 "Due to anticipated market conditions, we are adjusting production to align with anticipated market production," the letter adds. "This is a very difficult first step in responding to a situation that has affected our entire world."
Competing business aircraft makers Bombardier and Gulfstream did not immediately respond to questions about their workforce and production plans amid the coronavirus pandemic.
Draper's letter says the virus has "created unusual and uncertain times for our company, our country and our world. We have been evaluating how we operate our business during this quickly evolving situation".
The decision to furlough staff will enable Textron Aviation to mitigate the spread of the disease, he adds.