Asia-Pacific carriers continue to announce international growth plans, with codeshare partnerships forming and new routes set to be launched.
All Nippon Airways (ANA) and Israel's El Al announced a codeshare partnership between Tel Aviv and Tokyo Narita, starting in the Spring of 2024.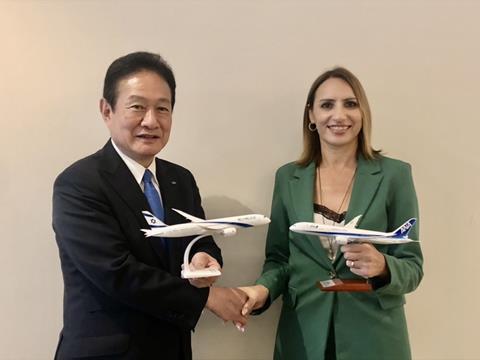 The arrangement will see the carriers place their codes on each other's flights between the two cities. In addition, El Al will pace its code on some of ANA's domestic services in Japan.
"With the launch of El Al flights between Tel Aviv and Tokyo Narita, we have seen a great deal of interest from travellers between the two countries," says Dina Ben Tal Ganancia, chief executive of El Al.
"The cooperation between El Al and ANA is an important element in ensuring the success of this route."
Vietnam Airlines and Turkish Airlines also announced a codeshare agreement. Turkish will place its code on Vietnam Airlines flights from Hanoi and Ho Chi Minh City to the country's third biggest city, Da Nang. Vietnam Airlines, for its part, will place its code on Turkish flights from Istanbul to Hanoi and Ho Chi Minh City.
Vietnam low-cost carrier Vietjet also announced the first ever direct service between Ho Chi Minh City and Brisbane. The twice-weekly service will commence on 16 June with Airbus A330s.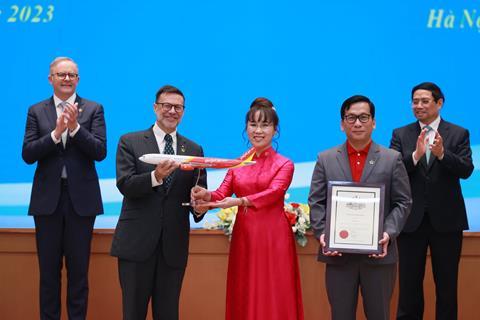 Japan Airlines (JAL) is adding to its international network, with a daily service on the Tokyo Haneda-Dalian route from 19 July. JAL attributes the decision to the improved throughput at Haneda's Terminal 3.
Speaking at a town hall meeting for AirAsia Philippines employees, Capital A chief executive Tony Fernandes said the carrier will continue to add international routes as the Philippines grows as tourist destination. Capital A is the ultimate parent company of AirAsia Philippines through its AirAsia Aviation unit.
To support this growth, AirAsia Philippines has added employees. Its fleet will also grow from 16 aircraft now to 30 in 2024, including five widebodies.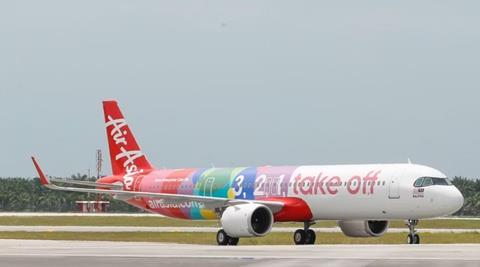 AirAsia Malaysia also announced the launch of a three-times-weekly Penang-Hong Kong route from 10 August. This is the airline's seventh direct international route from its Penang hub.
Hong Kong low-cost carrier HK Express broadened its catchment area in China's Pearl River Delta. It has worked with a local ferry company to offer passengers access to 17 daily sailings between Hong Kong International Airport's ferry terminal to three ports in China's Guangdong province.
The plan allows passengers from the cities of Shekou, Zhongshan, and Dongguan to ride a ferry to Hong Kong International Airport, where they can then connect with flights.