Airlines must recruit and train more environmental experts if they are to meet carbon reduction commitments, but there is a shortage of required skills.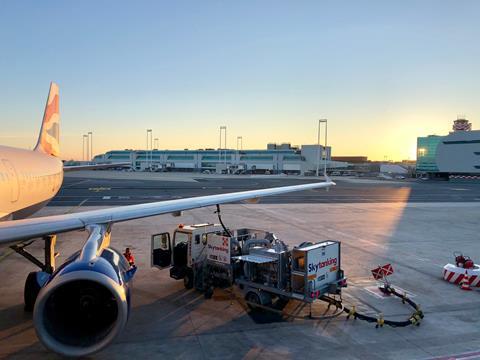 That is according to the executive responsible for sustainability strategy at International Airlines Group (IAG), parent of British Airways, Iberia, Aer Lingus and Vueling.
Creating a dedicated sustainability subcommittee on IAG's board made "tremendous difference" in making environment targets a strategic priority, IAG head of sustainability Jonathon Counsell said during a 1 December FlightGlobal webinar about airline sustainability strategy.
"But we now need people who understand the [carbon] offset process and who can do the deals with SAF [sustainable aviation fuel]," he adds. "A SAF deal can take nine months. You can set up a [conventional] fuel deal in an afternoon. There is not much expertise out there."
As a smaller airline, Hungary-based low-cost carrier Wizz Air has a sustainability team of just two, says fellow panellist and Wizz chief commercial officer Yvonne Moynihan.
However, Wizz, which styles itself "Europe's greenest airline", has tasked "every unit in the company" with sustainability initiatives, she says, adding Wizz takes an "all hands on deck" approach to hitting environmental objectives.
Another panellist on the Pratt & Whitney-sponsored webinar, ICF's senior sustainable aviation consultant Yasar Yetiskin, maintains many operators are committed to carbon reduction strategies – but are unsure of steps needed to make near-term progress. "Some airlines ask us, 'How does net zero by 2050 work for 2030?'" he says.
Carriers see increased use of SAF as the quickest way for airlines to reduce their carbon burn, but availability remains a challenge, with not enough refineries or storage at airports. However, Counsell is optimistic the industry can reach a target of SAF comprising 10% of all airline fuel use by 2030.
"The level of SAF supply is low, but there is huge momentum," he says. "Can we get there by 2030? We believe we can. Most countries could find a pathway that works for them, and [government] policy support is key."
Moynihan notes that in central Europe – home to most of Wizz's operation – SAF is extremely scarce. "It is currently three times the price of conventional fuel, but availability is the real challenge," she says.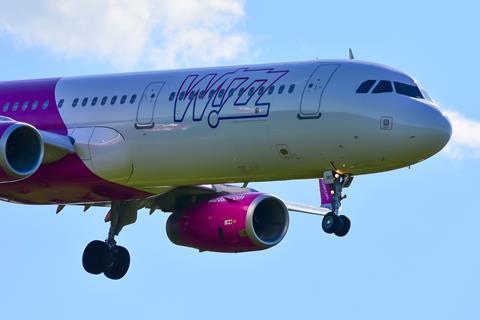 According to Counsell, carriers may have to invest in SAF initiatives, as IAG has done, to kick start production.
"A lot of investors won't come in unless an airline has skin in the game," he says. "We have been happy to do it – to seed the market, but also because it gives us access to SAF. The faster we can get there, the better."
He insists airlines must take sustainability seriously, but dismisses concern that aviation's image as a polluter might deter travellers. "The biggest cost is doing nothing, because if we don't do something we won't have an industry, but our view is that carbon is the enemy, not flying, so let's focus on the carbon."
Moynihan adds: "We don't see any sign of fewer people wanting to fly. Connectivity is key, as the pandemic showed us. We need to connect people and we need to connect businesses."
Graham Webb, chief sustainability officer at Pratt & Whitney, strikes a confident note about the sector's steps toward becoming more environmentally friendly. "The industry is making progress," he says. "The curve is bending in the right direction."
A recording of the discussion will be available on the webinar section of FlightGlobal's home page.