UK leisure carrier Jet2 has chosen CFM International Leap-1A engines to power more of its incoming Airbus A320neo-family jets.
The latest commitment – unveiled at Paris air show on 19 June – covers the 35 firm orders and 36 options that Jet2 announced in October last year.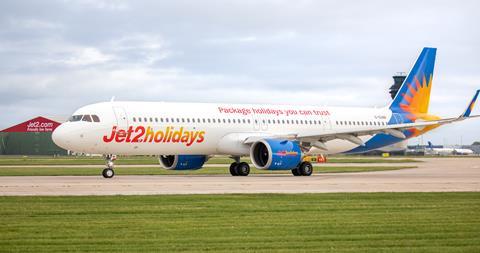 In total, the airline now has Leap-1A commitments covering 97 firm A320neo-family jets, plus a further 48 options – its entire orderbook with Airbus.
It has one Leap-1A-powered A321neo in service after the type made its Jet2 debut in May.
Some 62 of the carrier's outstanding firm aircraft are A321neos, with the remainder being the smaller A320neo.