Airlines in the Asia-Pacific continue to build their international networks, with Indian low-cost carrier IndiGo announcing its 30th international destination, and Jetstar capitalising on its new Airbus A320LRs.
IndiGo will commence daily direct services on the Mumbai-Jakarta route from 7 August, making it the first carrier to fly direct between the two cities.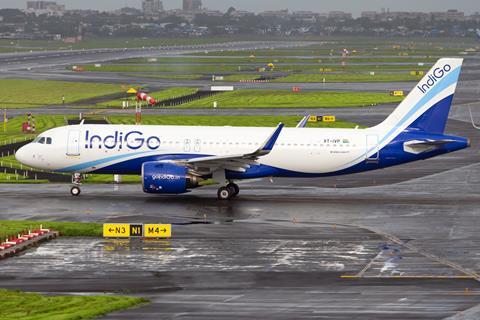 The carrier will also launch a three-times-weekly service on the Delhi-Tbilisi route from 8 August, and from 11 August a four-times-weekly-service on the Delhi-Baku route.
Baku marks IndiGo's 30th international destination and its 108th overall destination.
"This strategic introduction addresses the growing travel demand from India to Azerbaijan, while also promoting cultural exchanges and fostering stronger bilateral ties," says Vinay Malhotra, head of global sales at IndiGo, of the Baku launch.
"With these flights, tourists will get to experience not only its medieval walled old city but also the contemporary landmarks."
On 29 June Australia's Jetstar operated its inaugural service to the Cook Islands.
The carrier operates the three-times-weekly Sydney-Rarotonga service with Airbus A321LRs, observing that the type's additional fuel tank makes the service possible. Jetstar, which also serves Rarotonga from Auckland, says that it is the first carrier in three decades to offer direct services from Australia to the Cook Islands.
It will also launch a three-times-weekly service to Fiji from Melbourne from 16 December, also using A321LRs.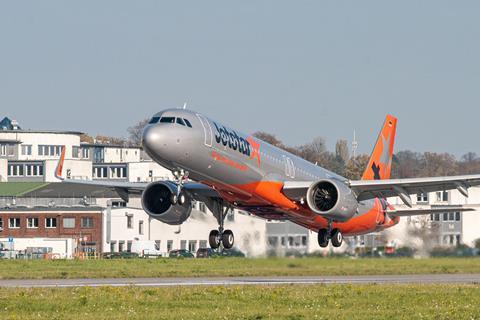 "Since relaunching our Sydney to Fiji services, we've seen strong demand from Melbourne travellers, and from December they will be able to fly direct," says Jetstar chief customer officer Alan McIntyre.
Jetstar will also add a fourth weekly frequency on the Sydney-Seoul Incheon route from 5 February 2024. This follows its announcement of a three-times-weekly service on the Brisbane-Seoul Incheon route from 1 February 2024.
Low-cost operator Vietjet Air, meanwhile, has resumed direct services from the resort destinations Phu Quoc and Da Nang to Hong Kong. The carrier operates the Phu Quoc-Hong Kong route three times weekly and Da Nang-Hong Kong four times weekly.
Wuhan Tianhe International Airport announced that China Eastern Airlines has added twice-weekly flights between Wuhan and Tokyo. The Shanghai-based carrier will also commence services from Wuhan to Sydney on July 16, and has plans to reopen services from Wuhan to Paris, Yangon, and Phuket.
China Southern Airlines has resumed its Wuhan-Dubai service and plans a Wuhan-London service in August.
In Central Asia, Kazakh carrier Air Astana will commence twice-weekly services on the Almaty-Jeddah route from 1 October.
In addition to offering onward connections to other Kazakh cities, Air Astana offers connections to Tashkent, Dushanbe, and Bishkek.
On the codeshare front, Italian carrier ITA will place its code on China Airlines' three weekly services on the Taipei-Rome route, while China Airlines will place its code on ITA domestic services within Italy.