Norwegian carrier Flyr has axed plans to offer up to 62.5 million new shares in the company, after the stock's trading value remained below the offer price.
Flyr had raised NKr250 million ($25 million) during a rights issue at the beginning of the year, an issue which was oversubscribed by more than 40%.
It then privately allocated a further separate batch of shares to TV 2 Invest, a division of Norwegian media company TV 2 Gruppen, as part of a marketing agreement.
Two further private placements – at a share price of NKr1.20 – raised another NKr250 million for the company in May, even as the company unveiled a heavy first-quarter loss of NKr211 million, largely the result of pandemic restrictions.
The airline's share price, which had climbed to around NKr2.20 at the end of April, subsequently sank.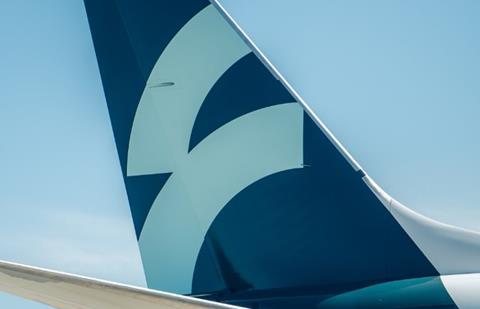 Although Flyr had indicated that it would follow the private placement with a further offering of up to 62.5 million shares to other investors at the same price, the recent value of Flyr's stock – struggling at times to lift above NKr1 – has forced the airline to rethink the plan.
Flyr says the listed price of its stock has been "substantially below" the offer price of NKr1.20 for the new shares and, as a result, it has cancelled the offer because the stock is cheaper to acquire on the market.
The airline, which has services to some 35 destinations, is optimistic for the summer season.
It says ticket sales for the period are increasing and it has estimated load factors will rise towards 80% in June.
Flyr operates a fleet of 10 Boeing 737s, and two additional aircraft will be delivered over the summer.