Qantas is to kick off a replacement campaign for its Airbus A330 fleet in the second-half of 2023, its incoming CEO Vanessa Hudson confirms, amid "significant demand" for widebody aircraft in the wider airline sector.
Speaking on the sidelines of the IATA annual general meeting in Istanbul on 5 June, Hudson, currently Qantas' finance chief, says the airline is studying whether the potential order will be purely for replacement or for growth purposes.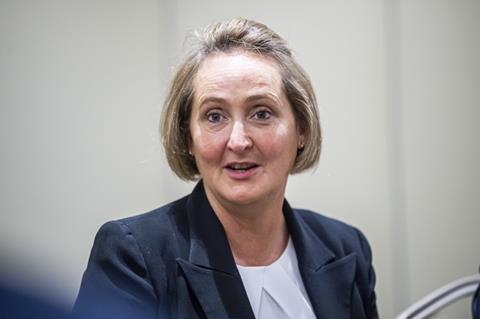 "We want to make sure that we participate in the growing market and maintaining our position," says Hudson, who adds that the airline wants to "negotiate the best outcome for Qantas and also reserve the slots which are filling up really quickly".
Cirium fleets data shows the airline has a fleet of 24 in-service A330s, comprising -200s and -300s. Qantas also has four A330s stored.
The disclosure comes weeks after the airline announced plans to lease two Finnair A330s to boost a ramp up in international flying. The aircraft, wet-leased for two and a half years, will be deployed on Southeast Asia flights from late-October. From late 2025, the aircraft will be operated on dry lease, Qantas adds.
The Australian carrier – which is expected to report a bumper annual profit – is in the process of a significant fleet renewal programme, which will see it take delivery of new A220 narrowbodies from this year.
Airline chief Alan Joyce, who steps down in November, also flagged the ongoing supply chain issues with aircraft manufacturers, adding that full recovery among manufacturers is only likely around 2024-2025.
Joyce acknowledges that there is "huge amounts" of aircraft replacement campaigns taking place currently.
"Availability of new aircraft into the future is going to be it's going to be continuing to be a struggle," he adds.