Scandinavian operator SAS's recapitalisation by the Swedish and Danish governments, carried out during the pandemic, is to be scrutinised under an in-depth European Commission investigation.
Although the measure – worth around SKr11 billion ($1 billion) – was previously approved by the Commission in August 2020, this approval was annulled by the European Union's General Court in May this year.
The funding comprised around SKr5billion in equity, to which the Swedish and Danish governments subscribed, plus SKr6 billion in state hybrid notes shared between the governments.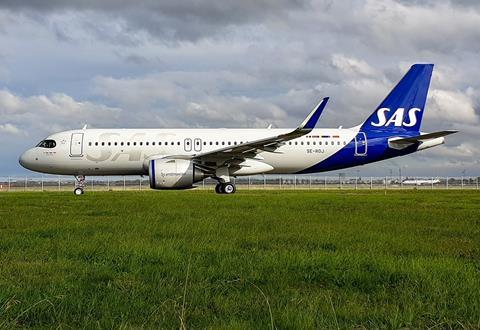 But the General Court found the measure did not meet a particular condition, specifically the requirement for a mechanism to ensure the governments would receive sufficient remuneration for their investments, while SAS would have incentives to buy back the shareholdings.
The Commission states that it will conduct a deeper investigation into the recapitalisation, with a view to taking a final decision on the matter "in the coming months".
It says it believes the recapitalisation was in line with state-aid rules, with the exception of the mechanism at the centre of the court case.
"Opening of an in-depth investigation gives Denmark and Sweden, as well as interested third parties, the opportunity to submit comments," the Commission adds.
SAS says it "welcomes" the decision to open a formal investigation, adding that it will assist the process: "It is important to reach a robust solution to the issue identified by the General Court as quickly as possible."