The European General Court has annulled the European Commission's approval of state aid provided to Lufthansa and SAS during the Covid-19 crisis.
In the case of the €6 billion in German government aid approved for Lufthansa, the court's reassessment was prompted by complaints from compatriot Condor and low-cost giant Ryanair. For the €1 billion in aid approved for SAS from the governments of Denmark and Sweden, Ryanair was the sole complainant.
"Today's judgements confirm that the Commission must act as a guardian of the level playing field in air transport and cannot sign off discriminatory state aid under political pressure by national governments," a Ryanair spokesperson says. "The court's intervention is a triumph for fair competition and consumers across the EU."
The approval of Lufthansa's aid "infringed several conditions and requirements" relating to the temporary framework created for state-aid approval during the pandemic, the court ruled on 10 May.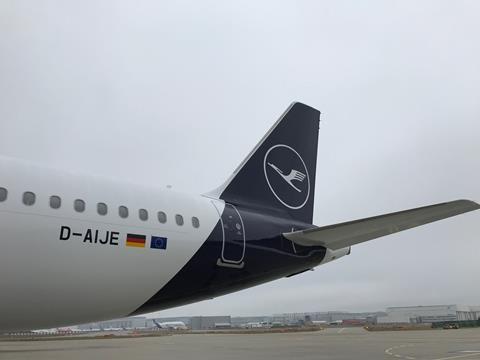 Lufthansa repaid the last tranche of state aid it received during the Covid-19 crisis in late 2021, however, meaning the impact of the ruling could be limited.
Still, Lufthansa "will analyse the ruling and then decide on further action", it says.
The potential impact on SAS is less clear, with the group having voluntarily filed for US Chapter 11 bankruptcy protection in July 2022, amid a restructuring effort underpinned by a debtor-in-possession loan agreed with Apollo Global Management.
SAS says it is analysing the ruling "as well as possible ways to proceed", adding that there are "no immediate effects of the ruling for SAS".
It continues: "The ruling does not change SAS's expectations of finally obtaining approval for the various measures taken since 2020, including the state's participation in the ongoing Chapter 11 process."
The rulings note that the aid recipients have the right to appeal the annulments to the European Court of Justice – the bloc's supreme court.
Over the past few years Ryanair has launched – with limited success – more than 20 appeals against the state aid provided to European airlines during the Covid-19 crisis.
Analysts have previously noted that even if rulings against state aid do not have an immediate financial impact on the affected airlines, they may inform future Commission decisions on government support for the sector.