Swiss crew union Aeropers is seeking rapid amendments to a proposed collective agreement, in order to ensure stability of flight operations over the summer and autumn seasons.
Aeropers members have rejected, by over 80%, the latest version of the proposal, after the airline rejected a previous proposal in February.
The existing collective agreement expired at the end of March, and pilots have been flying without a valid contract since.
Swiss argues that its pilots are the only employee group not to have concluded a crisis-response agreement.
But Aeropers believes Swiss will turn in relatively good half-year results for Lufthansa Group, and considers that the proposal would have reduced profit-share for cockpit personnel.
Aeropers claims the proposal was "unbalanced" from the outset, given developments over the past few months, including the recent improvement in external conditions.
The union argues that the airline wants to "exploit" pilots' dependency on their jobs and, in response, it had sought three additional measures to "improve" cockpit crews' situation.
Although Swiss rejected these measures, Aeropers nevertheless put the contract to the vote.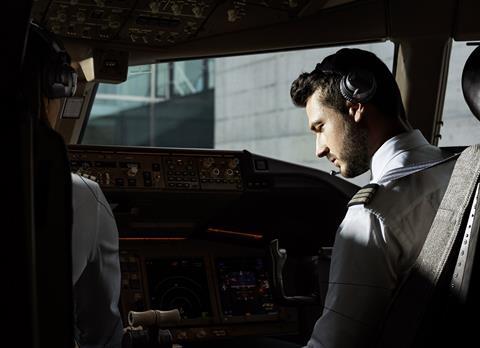 "Swiss pilots are in a big dilemma," says the union's managing director, Henning Hoffmann. "They obviously have to show the management clearly that they are dissatisfied. On the other hand, they don't want to harm their own company and customers."
Aeropers claims it wants to resume talks with the airline "as soon as possible", warning: "[If it] does not offer adequate solutions immediately, then the pilots must show the management even more clearly how dissatisfied they are."
Swiss believes the proposal represented a "compromise" that addressed the interests of both sides, and would have provided contractual stability over the next four years.
"We regret this referendum result, but we naturally accept this majority decision," says Swiss operations head Oliver Buchhofer.
The airline does not expect the rejection will adversely affect flight operations.
Buchhofer is puzzled that Aeropers did not recommend that its members accept the proposal that the union had negotiated, and states that reaching a new collective agreement will require a "reliable negotiating partner".
Swiss says it will consider its collaboration with the Aeropers executive committee over the next few weeks, as well as its own long-term position and interests.