While US giants Delta Air Lines and United Airlines both reported small losses for the first quarter, it is their positive narrative on the demand and revenue picture that stands out.
"Demand has never been higher," said Delta president Ed Bastian, speaking during this week's MRO Americas conference in Atlanta. He says the airline expects revenue to be 10-15% above 2019 levels this year, describing the rise as "pretty incredible" given the lows the industry faced when the pandemic hit three years ago.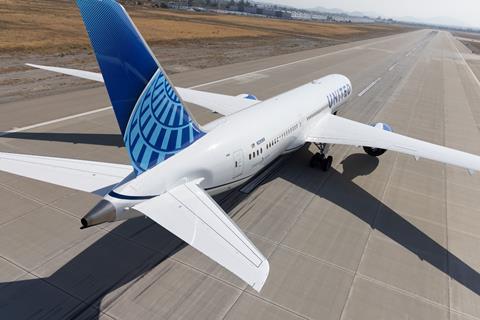 He was speaking after Delta had the previous week reported record revenues for the first three months of 2023. Notably, the carrier's $12.8 billion first-quarter revenue outstripped the almost $10.5 billion it generated in the same period of pre-pandemic 2019.
It was a similar story for United: the Star Alliance's carrier first-quarter revenue of just over $11.4 billion is almost $2 billion more than it brought in during the first three months of 2019.
Notably, United says corporate travel has fully returned. Chief commercial officer Andrew Nocella says the segment was less than 85% recovered in the fourth quarter of 2022, but hit 85-97% of pre-pandemic levels in the first three months of 2023. "In the first two weeks of April, we saw 95-101%," he says.
Both airlines though were loss-making for the quarter. While this marked an improvement on the losses reported in the first quarter of last year, and the three-month period is always among the most challenging for US carriers, it is notable that both made small profits during early 2019.
It serves as a reminder that revenue is only one side of the equation. Costs are rising too, particularly fuel – where US carriers are not hedged.
Operational challenges remain a concern too, though both airlines were upbeat about the summer. "It's going to have some tough days, it's not going to be perfect, but we are going to be in a much, much better place than last year," says Toby Enqvist, United's chief operations officer.
Aircraft delivery delays could further impact capacity plans for the summer. United, however, does not expect to be significantly hit by fresh delays to some Boeing 737 Max deliveries – which the manufacturer estimates will leave airlines with roughly 9,000 fewer seats than planned this summer.
"From what we know, we don't think [the Boeing pause] will have much of an impact on us. It certainly won't have an impact on" the second quarter, says United's chief financial officer Gerry Laderman.