Airbus is "very optimistic" that initial development activities can begin this year on the Future Combat Air System (FCAS) being jointly developed by France, Germany and Spain.
Currently the subject of intense negotiations between the nations and their respective industrial champions – Dassault, Airbus Defence & Space and Indra – the FCAS programme is designed to deliver a future manned fighter and unmanned remote carrier aircraft in the 2040s.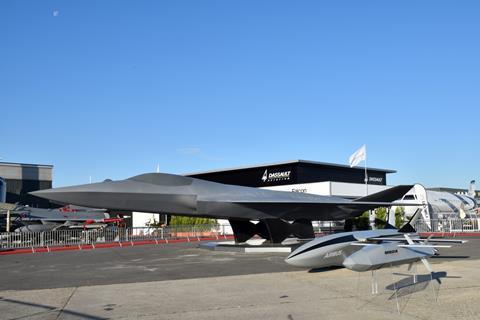 However, in recent weeks, German trade unionists have raised concerns that the planned workshare will cause an erosion of the country's skills base. Dassault is leading the development of the future fighter, while Airbus is in charge of the remote carrier.
Describing the discussions as "complex and challenging", Airbus chief executive Guillaume Faury says the difficulties are to be expected given that the effort will shape Europe's defence aerospace industry for the "next 30 or 40 years".
"It is no surprise that it is a difficult moment to finalise the negotiations; we are very well advanced, but the last mile is probably the most difficult one," he said during a full-year results briefing on 18 February.
Nonetheless, Faury says he is "very optimistic" of reaching an agreement allowing "preliminary development phase" work on the fighter and remote carrier to begin this year.
That so-called phase 1B activity would follow the phase 1A effort which has been taking place since February 2020 under an 18-month contract.
Faury says he has been "very impressed" with the pace of the FCAS programme, "as it was not existing three years ago".
"It is a difficult moment in time, but it has been very fast," he says.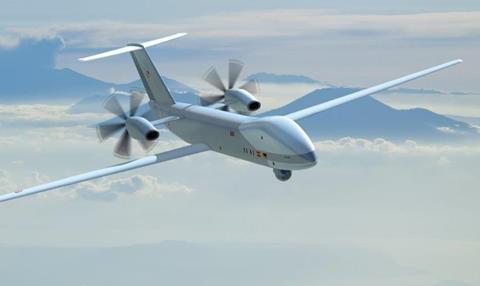 Faury is similarly hopeful that agreements can be reached to the allow the development of two other multi-national programmes: the Eurodrone (France, Germany, Italy and Spain) and the Mark III upgrade for the Airbus Helicopters Tiger (France, Germany and Spain).
Such projects are "difficult to launch", says Faury: "They are very important to organise and structure [correctly] right at the outset to ensure their success."
Contracts for both are expected to be signed in 2021. Berlin's coalition government on 5 February agreed to move ahead with the procurement and development of the Eurodrone. It anticipates a contract signature at the end of the first quarter or the beginning of the second.
Last year, Airbus Defence & Space said it expected deliveries of the medium-altitude, long-endurance unmanned air vehicle to start in 2028 – around three years later than envisaged when the project was first conceived in 2015.
However, the German defence ministry seems to indicate that this milestone may have slipped further.
"The aim is to conclude a contract in 2021. Then the first aircraft could presumably be delivered in 2029," it says.