The Croatian air force on 3 February received its first two Sikorsky UH-60M Black Hawk helicopters, from a total of four expected to be in use by year-end.
Donated by Washington DC and delivered to Zagreb Pleso air base aboard a US Air Force Boeing C-17 strategic transport, the lead pair (with the registrations 230 and 231) were welcomed by Croatian officials including defence minister Mario Banozic and chief of staff Admiral Robert Hranj.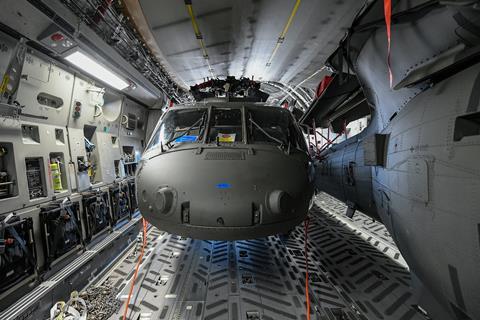 Hranj estimates the donation value at some HRK360 million ($54.5 million), while the four-aircraft programme's total value – also including associated equipment and spare parts – is worth some $153 million. Previous announcements from Zagreb had valued the total package at just over $138 million, before taxation.
Initial operational capability is expected within a few months, with a number of Croatian pilots and maintenance personnel already having completed training in the USA.
Two of Zagreb's UH-60Ms will primarily be used at the NATO Multinational Special Aviation Programme training centre at Zadar air base.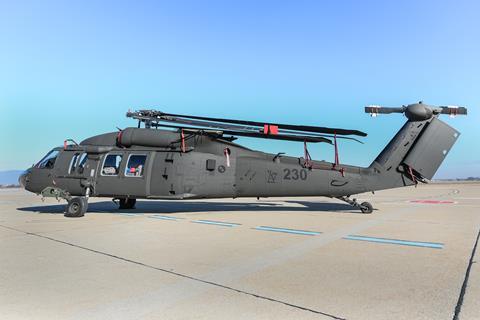 The Black Hawk delivery marks the long-awaited start of the NATO nation's transition to using all-western equipment and the gradual phasing out of its Russian-built rotorcraft. Its air force has used Mil Mi-8/17-series helicopters in the transport and support roles for the last three decades.
Zagreb also last December cemented its fighter modernisation plans, with the air force's Mikoyan MiG-21s to be replaced a dozen by ex-French air force Dassault Rafales.