Leonardo's new chief executive Roberto Cingolani is a former professor of experimental physics who holds more than 100 patents. Now he has begun the process of reinventing Italy's biggest aerospace company to become a global force in the burgeoning sectors of space and cybersecurity.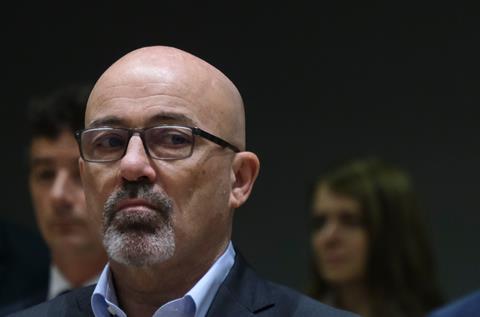 "We must accelerate our growth into disruptive areas such as space," Cingolani said during Leonardo's half-year results announcement on 28 July. "Space and cyber security must play a role in the future Leonardo."
The company has long derived most of its revenues from the military sector, but Cingolani suggests that the business must adapt to compete better with emerging non-traditional competitors in the space, data, and digital markets. "Defence is increasingly about bytes, not bullets," he says.
Leonardo is a significant player in both segments, but perhaps not the "world leader" Cingolani aspires to be. Its space activities largely comprise two joint ventures with Thales: services business Telespazio, and satellite and systems manufacturer Thales Alenia Space. Cyber falls within defence electronics & security, its largest division.
Cingolani – who was briefly minister for ecological transition under Italy's previous administration between 2021 and 2022, and Leonardo's chief technology and innovation officer for the two years before that – intends to reveal more about his strategy when the company's industrial plan is announced in early 2024.
As well as the focus on space and cyber, it will entail "further strengthening and consolidation" of Leonardo's core businesses, which include helicopters, defence electronics, aerostructures and military aircraft such as the M-346 trainer, the C-27J tactical transport, and a role in the development of the future Global Combat Air Programme for Italy, Japan, and the UK.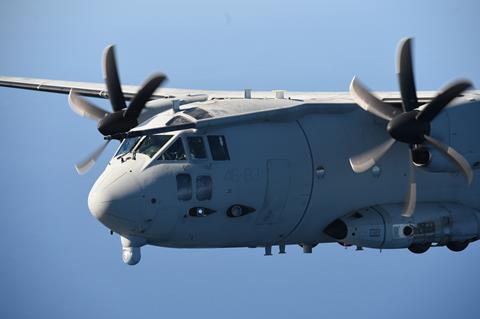 The company's first-half results reveal encouraging results across its divisions, in terms of sales, profits and orders. Revenues grew 6.4% to €6.89 billion ($7.6 billion), with the three largest units – defence electronics & security, helicopters, and aircraft, all reporting single-figure increases compared with the first half of 2022.
However, the most impressive performer, relative to last year, is aerostructures, where revenues grew by almost 40% thanks to the resumption of deliveries of the Boeing 787, for which Leonardo builds composite sections in southern Italy. Leonardo predicts that the troubled division will break even by 2025.
Cingolani, who replaced Alessandro Profumo when the latter's mandate as chief executive ran out in May, also plans a major investment in research and development as well as digitisation.
"We want to ensure technological leadership across key areas," he says, adding that the company will "give a renewed boost to the digitisation of our entire product portfolio to further increase our competitiveness in our domestic and international markets".
In addition, Cingolani is changing the organisational culture at Leonardo, with a leaner management team and a "more innovative and more international" outlook across the company.
There are now eight managers who report directly to the chief executive and the general manager, with a new "general co-directorate" to "coordinate divisions and business units".
He does not disclose which areas of the business might be closed or downgraded under the industrial plan, although he says it is "better to do fewer things well rather than lots of things in a more mediocre way".