Both chambers of the US Congress approved a spending measure on 30 September that will fund the government for 45 days, but does not allow for additional military aid to beleaguered Ukraine.
The stop-gap avoids a government shut down – at least for the time being.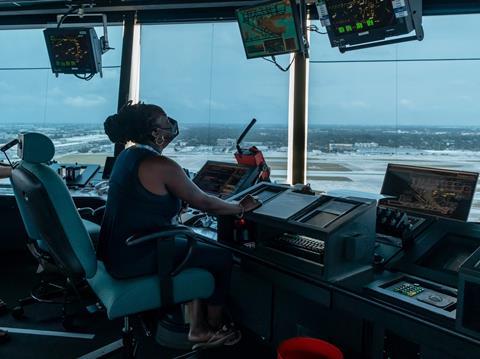 The spending bill, which passed the Republican-controlled House of Representatives with more Democratic votes than Republican, will fund services such as air traffic control and the military.
The White House on 30 September confirmed the spending agreement will maintain normal air travel services.
Both controllers and military service members were frequently cited by critics of the budgetary dysfunction as individuals who would suffer substantial harm in the event of a government shut down.
Federal employees deemed essential to public safety or national security are required to work without pay during a shutdown, including uniformed military personnel and civil workers such as air traffic controllers and airport security officers.
Transportation secretary Pete Buttigieg on 29 September warned a shut down could disrupt training for new air traffic controllers at a critical time, as a shortage of which has frequently been cited by airlines as a primary cause of schedule disruptions.
"Extreme House Republicans are marching us toward a government shut down that could disrupt air traffic controller hiring – and could disrupt your next flight," he said in an Instagram post.
The Pentagon has been similarly critical of a shut down, with deputy press secretary Sabrina Singh on 28 September calling such a prospect the "worst case scenario" for the defence department.
While the temporary spending plan will be a relief to US air travellers and defence contractors, the Ukrainian government is expressing alarm that vital support from its largest supplier of arms and funding may be drying up.
The 45-day funding measure does not approve the Pentagon to spend any additional money to assist Ukraine – either through new procurement of weapons or direct financial aid.
As of 29 August, the USA has provided $43.7 billion worth of security-related aid to Ukraine, including 13 advanced air defence systems, dozens of smaller anti-air and counter-UAV platforms and thousands of anti-aircraft missiles.
Washington has been announcing incremental aid packages for Ukraine every few weeks – with the latest $325 million bundle coming on 21 September.
While the Pentagon has said some military assistance will continue – such as the transfer of weapons from existing US stocks – other efforts could be disrupted.
Singh on 28 September warned that recently begun training of Ukrainian air force pilots on the Lockheed Martin F-16 fighter could be impacted because the aviators are receiving English-language instruction from civilian tutors, who would likely be subject to furlough in the event of a shut down.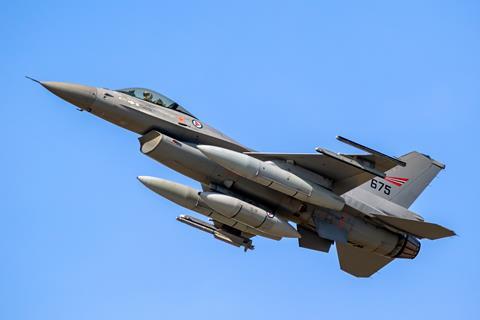 Supporters of Ukraine's war effort in both Kyiv and Washington are hoping Congress will approve a separate funding measure to continue military aid that has been an essential lifeline against Russia's superior numbers and fire power.
However, the timing around such legislation remains uncertain.
Any disruption to critical supplies of Western-sourced ammunition could slow Ukraine's offensive toward the Sea of Azov, which has recently gained momentum with just a few weeks before the arrival of autumn mud is expected to make fighting more difficult.
A 12 September Department of Defense (DoD) memo obtained by FlightGlobal notes the "ongoing military operations" will continue, specifically classifying Ukraine support as an "excepted activity" not subject to furlough.
"[The DoD] will continue activities funded with any available budgetary resources that have not lapsed, as well as excepted activities such as those necessary for the safety of human life and the protection of property," the Pentagon says.
The memo notes that active duty troops may serve as stand-ins for furloughed civilian workers to maintain functions subject to disruption.
Story updated at 21:10h on 30 September to reflect passage of the House spending bill by the US Senate.